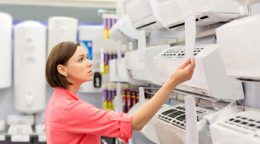 Did you realize that there are better times than others to buy an air conditioner? It may surprise you but yes it is the truth. But realize that there are different times that are beneficial for different buyers. We've gathered a few of these together to make it easier for you to decide when to pull the trigger and call someone for HVAC installation.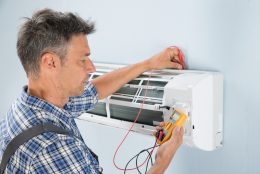 The Air Knight Reme in-duct air purifier is the next generation of indoor air quality technology. Its technology enhances filtration by charging the particulate in the air. As a result, allergens, dust and dander cling together and are much easier to take hostage. Say farewell to mold, pollen and viruses like E. coli and MRSA. It also has an advanced oxidation system to cleanse odors. Say farewell to odors from pets, cooking and diapers. The Air Knight Reme in-duct air purifier is capable of purifying every cubic inch of air indoors. Designed to eliminate sick building syndrome, it's ideal for commercial space or the indoor home. It's like bringing the fresh air outdoors indoor without having to open the windows.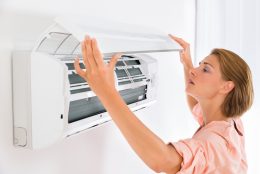 When your heating, ventilation and air conditioning (HVAC) system begins making unusual noises, you should pay attention to what it is trying to say. Certain sounds can indicate what is wrong with your HVAC system. Knowing the reason your system is making an unusual sound will help you recognize when it is time to call Cox Heating and Air Conditioning for HVAC repair.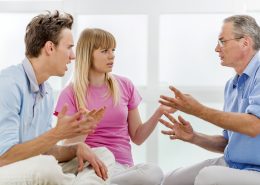 There are days you'd swear they're lying in wait, just for the moment for you to step out. Then they spring their surprise attack, quickly changing the settings and disappearing without a trace. You come back just to find exactly what you feared. The HVAC thermostat has been changed again.
How do you work around family members who have different temperatures needs than you do? Here are some great tips to help you reach a peaceful accord with your home's temperature.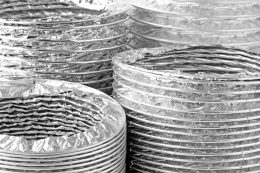 When you've had your HVAC system running for a while, you may begin to wonder when it is time to have your ductwork thoroughly cleaned. Is there dust puffing out of the vents when your system kicks into operation? What about dust or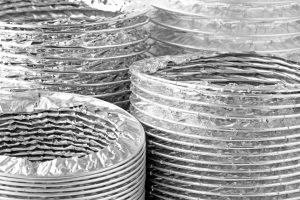 pet hair in the vent? Are you seeing dust on the return air vents? Though you have a filter on your HVAC system to remove dust and allergens from the system as a whole, fine dust will settle out of the air onto the duct surfaces, which then begins to collect other debris. As it becomes thicker, it becomes a surface where allergens including mold and dust mites can build up as well as bacteria. Because of this reason, it's important to occasionally have your ductwork cleaned well to ensure you can continue to enjoy exceptional indoor air quality. Here are a few signs that it's time to get your ductwork professionally cleaned.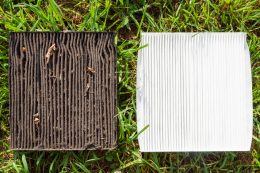 Your HVAC system is a complex system that heats, cools or moves your home's air, depending on the time of year, and generally keeps your home more comfortable. But when one of those parts breaks down, it can cause problems through the rest of the system. Whether your home isn't maintaining temperature uniformly, your power bills are high or there's something just not right, there are a few reasons why your HVAC system isn't operating correctly. Here they are.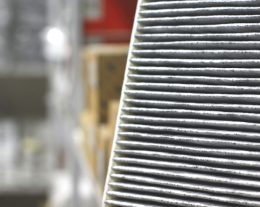 What's the most important maintenance task that takes under five minutes but keeps your system running more efficiently than ever? Changing your furnace filter to ensure any allergen or dust is being removed from the air. Unfortunately, it's also the easiest task to put off or forget, until the system breaks down or you notice a loss of indoor air quality. In fact, most people don't know how often to change the filter and remembering when to change the filters is another problem.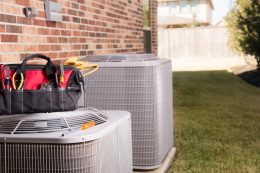 When your HVAC equipment is silently chugging away without a problem, it is tempting to leave routine maintenance to the wayside. Unfortunately, that approach can end up costing you dearly in the long run. Proper completion of maintenance tasks keeps your heating and air conditioning equipment running smoothly and efficiently with nary a problem in sight. If maintenance remains a low priority, however, you will likely encounter one, or all, of the four following problems.
Is your HVAC unit ready to deal with the heat of a Florida summer? If it isn't, you can follow these easy steps to get it ready to go quickly.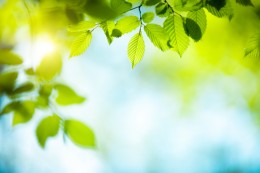 When you've got a great HVAC system, it can seem as though switching from heating to air conditioning in the spring should be as simple as flipping a switch. But to get the best performance and longest life out of your HVAC system, you'll need to take a little time to transition it properly. Here are some tips on switching your HVAC system from winter to spring so you won't have to call for an air conditioning repair just after you've turned it on.