The Air Knight Reme in-duct air purifier is the next generation of indoor air quality technology. Its technology enhances filtration by charging the particulate in the air. As a result, allergens, dust and dander cling together and are much easier to take hostage. Say farewell to mold, pollen and viruses like E. coli and MRSA. It also has an advanced oxidation system to cleanse odors. Say farewell to odors from pets, cooking and diapers. The Air Knight Reme in-duct air purifier is capable of purifying every cubic inch of air indoors. Designed to eliminate sick building syndrome, it's ideal for commercial space or the indoor home. It's like bringing the fresh air outdoors indoor without having to open the windows.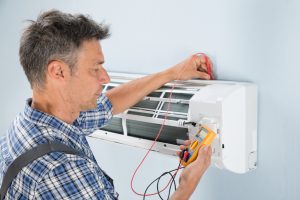 Features and Benefits
The Air Knight Reme in-duct air purifier can be easily integrated with your existing HVAC system, whether it's a commercial AC or residential air conditioner. Other benefits include:
Destroys up to 99 percent of viruses, mold and bacteria
Dual ionizers to reduce airborne particles, such as mold spores and dander
Whole home and building purification, unlike portable units that are limited to rooms
Reme reduces sneeze germs by 99 percent and kill 99 percent of viruses on surfaces
Two quick release features for cell replacement
Advanced oxidation plasma output can be customized with adjustable shroud
Effective against gases, microbial and particulates
Installation
The Air Knight Reme in-duct air purifier comes with an adhesive backed mounting plate, foil mounting ring, mounting screws and instructions. The best located for the unit is in the plenum. It's also acceptable to install it just before the HVAC unit. After installation, the collector will need to be cleaned on a regular basis. Just disconnect the press wire terminal for the collector ground and remove it from the frame. To clean it, use a shop-vac type vacuum or a hose with a mild washing detergent.
Let the HVAC experts at Cox Air Heating & Air Conditioning help you integrate the Air Night Reme into your home or business. Give them a call today to incorporate the latest technology for superior indoor air quality.