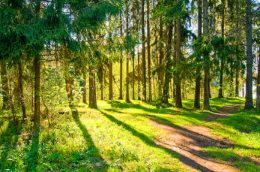 Springtime in Florida is a beautiful time of year. Nighttime temperatures are cool enough to wear a light sweater, but the afternoons are warm enough to enjoy the beach. In fact, weather extremes are not uncommon in March, April and May. One day, you might leave all your home's windows open, and the next you need to run the air conditioner nonstop. Here are a few tips for making the most of your central air conditioning during springtime in Florida.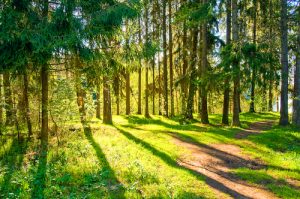 Get a Semi-annual Tune-up
Although the afternoon temps in spring don't usually reach the blistering highs of summer, the rising mercury should be a reminder of what's coming. Now is the time to make sure your central air conditioning unit is ready for heavy-duty use. Routine maintenance by an AC service Tampa provider improves the air conditioner's efficiency and extends the life of the unit. A tune-up should include a check of the refrigerant levels, electrical components, controls, filters and condenser as well as coil cleaning, filter replacement and thermostat calibration.
Change Your Filters
Winter in Florida is mild compared to other parts of the country, but Floridians still turn on the heat. The changing weather is a great reminder to replace the filters in the central air conditioning unit. Dirty filters force the air conditioner to work harder than it should and reduce the quality of the air inside the home. For even greater protection, replace standard filters with HEPA filters that trap indoor allergens like pet dander, dust mites, and tobacco smoke, which can aggravate allergies.
Use the Air Conditioner to Combat Allergies
Spring is peak season for pine, oak and weed pollen, which wreak havoc on allergy sufferers who want to enjoy the seasonal weather. To reduce allergy attacks, keep the windows closed during the day — especially when the March winds pick up — and turn on the air conditioner. You can open the windows at night when the pollen counts are lower. This is also a good time to speak with an AC service Tampa technician about installing an air purifier that reduces the allergens in the air.
We Want to Help You
Cox Heating & Air Conditioning is a top AC service Tampa provider, and we offer a full range of air conditioning repair and installation services so you stay comfortable year round in Florida. To learn more about how we can help you take care of your air conditioner this spring and prepare for summer, call us at 727-442-6158 or fill out our contact form.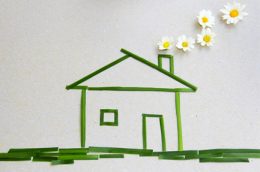 Did you know that your HVAC system drains more energy dollars than any other system in your home? Considering that the average American household spends at least $2,000 a year on energy bills, according to the U.S. Department of Energy, there's a lot of room for potential savings when you perform energy-conscious upgrades like green HVAC installation. Here are a few reasons why you may want to make the switch to a more efficient and environmentally friendly HVAC system.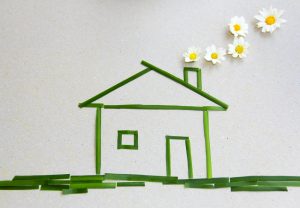 Better for the Environment
Exchanging traditional HVAC systems for Energy Star qualified heating and cooling units can have a positive effect on environment. They use significantly less power than conventional systems, which translates to a reduction in greenhouse gas emissions. Energy Star certified HVAC systems and equipment must meet strict specifications set by the Environmental Protection Agency to ensure that they reduce environmental impact.
Save Money
HVAC installation of a high-performing system can result in hundreds of dollars in savings per year. If you choose an Energy Star certified system, you not only save 445 kWh per year of energy and 685 pounds per year in CO2 emissions, you also enjoy up to $717 in lifetime savings for an average product lifespan of 14 years, according to The Home Depot. By installing a greener, more efficient HVAC system, you may also be eligible for local tax credits, rebates or energy efficiency financing.
Safer, More Comfortable Home
Efficient HVAC systems should be felt and not heard. Typically, a noisy system indicates a lack of return airflow, meaning it has to work harder to pull more air through the ducts. An efficient system should run quietly. If there are rooms in your home that are consistently too hot or too cold or have humidity problems, then these are signs of an inefficient system. If you're unsure whether or not your system needs replacement, the EPA offers a Home Energy "Yardstick" to compare your household's energy use to others across the country.
A quality HVAC system can also mean a safer home with improved indoor air quality as a result of better humidity control and more efficient air ventilation and purification.
Customize for Best Performance
High humidity can result in condensation damage and poor air quality. Energy efficient HVAC systems often allow homeowners to set the humidity level for a customized approach to comfort. Look for a Seasonal Energy Efficiency Ratio (SEER) score of 13 to 17. SEER measures the cooling output of the system during a typical season divided by the total electric energy input during the same season, telling you how much energy is used to cool the home during warmer months. Most modern systems also work with a programmable thermostat, which can help homeowners save about $180 every year in energy costs, according to the EPA.
If your HVAC unit is old or inefficient, then it's time to consider replacing it with an improved system. Cox Heating & Air Conditioning has a team of professionals that can handle your HVAC installation as well as help you repair or maintain the life of your existing system.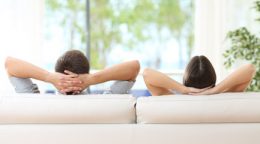 For allergy sufferers, springtime isn't simply about the joys of warmer weather. It's about asthma, hay fever, watery eyes and sinus issues. Seasonal allergies are common, affecting about 50 million people in the U.S., according to the Asthma and Allergy Foundation of America, and poor indoor air quality is one the top five environmental health risks identified by the Environmental Protection Agency. Although you can't keep yourself in a bubble all season, you can take steps to rid your home's air of as many allergens as possible using the latest in air purification technology.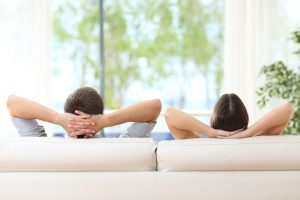 Types of Filtration Systems
The two most common types of filtration systems are whole house air filters and portable air filters. Portable filters clean the air in a single room while whole house filters, installed in the HVAC ductwork, can handle an entire home.
Portable systems are pricier, ranging between $50 and $850, with an annual operational cost of up to $200. Whole house filters have a lower upfront cost since they work with existing HVAC systems, but since they require a new filter every one to three months, these costs can add up over a long period of time. Whole house systems must meet certain installation requirements, and, depending on type and size, most cost between $20 and $80.
Types of Air Filters
One way to understand the efficiency of a filter is to look for the minimum efficiency reporting value (MERV) rating, which measures how well it removes airborne particles. MERV scores range from 1 to 20. The higher the score, the better the filtration.
Fiberglass filters are the most common and comprised of layered fiberglass fibers that trap large particles. These are inexpensive but not the best for allergy sufferers, scoring between 1 and 4 on the MERV scale.
Polyester and pleated paper filters trap 80 to 95 percent of particles 5 microns and larger. They rate between 8 and 13 on the MERV scale.
High-efficiency particulate air (HEPA) filters remove 99.97 percent of all particles above 0.3 microns, catching mold spores and even bacteria and viruses. Many HEPA filters have a MERV rating of 14 to 16.
Electrostatic filters feature self-charging electrostatic cotton/paper fibers that attract and trap small particles using static electricity. There are disposable and permanent options that have MERV ratings that range from 1 to 4.
New Air Filter Technology
These newer filters feature some of the latest air conditioning technology in the industry.
Ultraviolet Air Purifiers
These filters kill airborne particles — including germs and mold — with rays of ultraviolet light that incinerate them as they pass, doing away with traditional filters that need replacement. You can use these pricey systems in either residential HVAC systems or portable purifiers, but be aware that they don't catch many common allergens such as dust.
Ionic Air Filters
These use negatively charged ions catch even the very smallest air particles, and they are extremely quiet. On the downside, they don't trap larger irritants like dust, and the ionized particles land on surfaces in the room and can easily find their way back into the air. They also emit ozone, which can irritate sensitive lungs.
What's Right for You?
Using existing HVAC systems to install a more efficient air purification system is a cost-effective choice if you're looking to improve your long-term indoor air quality. Choosing the best filter depends on the size and capacity of your HVAC system and your needs as an allergy sufferer. Look for high MERV ratings, and consider the pros and cons of each filter type.
Don't let allergy season take you by surprise. Get your home springtime ready now. The professionals at Cox Heating & Air Conditioning can work with you to improve your home's indoor air quality by helping you choose the best air filtration system for your needs.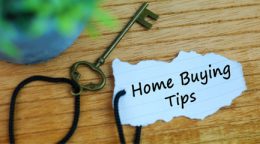 You've done it — you're the proud owner of your very own home! If you're like most new homeowners, then you've probably taken features like the cabinet finishes, countertop materials and plumbing fixtures into consideration during the buying process. But how much do you know about your new home's hidden costs like heating, ventilation and air conditioning (HVAC) systems? Renters rarely have to deal with HVAC systems, but they're a major concern for homeowners.
Are you ready to replace or upgrade your HVAC system? We rounded up four pro tips to help make everything from shopping for HVAC systems to HVAC installation less confusing.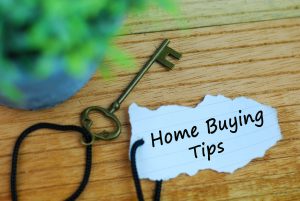 1. Know the Basics
Before you start shopping for HVAC systems, it's helpful to know what you're shopping for, especially since this is arguably one of the most important systems in your home. Most HVAC installation includes:
Air Conditioning: The outdoor condensing unit cools the refrigerant, and the indoor component provides the cool air.
Heat Pumps: These heat and cool your home by cooling warm air during the refrigeration cycle and warming cool air in cold weather.
Thermostat: Think of this as command central. It lets you switch between heating and cooling, adjust the temperature or turn the system off.
Ductwork: Cooled air travels from the central air conditioning unit to each room in the house through these pathways.
2. Consider Cooling Efficiency
If you want to save money on your monthly utility bills during the cooling season, the efficiency rating is crucial. The efficiency of the air conditioning component measures in SEER (Seasonal Energy Efficiency Ratio). In 2015, guidelines set 14-SEER as the minimum for most regions of the U.S.
3. Choose Local HVAC Installation Professionals
This may seem like a no brainer, but no one knows what you need better than pros who live in your area. In addition to having the knowledge and expertise about the products, they can also help guide you to choose the best system for your climate. For example, if humidity is a factor, then choosing an HVAC system with a built-in dehumidifier may be a good option.
From buying your first HVAC unit to keeping up with routine maintenance, Cox Heating & Air Conditioning has your HVAC needs covered. Call today at 727-442-6158 or visit coxair.com to learn more about our exacting standards and commitment to providing the best customer service to homeowners across the Tampa area.