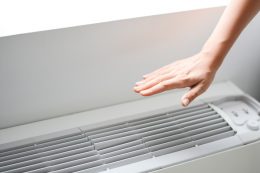 Thermostats have been around forever, yet some folks don't know whether or not to have the HVAC fan continue running after the home has reached its target temperature or not. It's a choice between "on" and "auto." Auto means the fan will automatically work only when the air is being cooled or heated. The fan stops once the set temperature is reached. On the flip side, on means that it works 24/7, even after the set temperature has been achieved. So, which setting is right for you?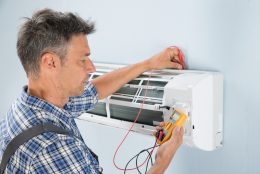 The Air Knight Reme in-duct air purifier is the next generation of indoor air quality technology. Its technology enhances filtration by charging the particulate in the air. As a result, allergens, dust and dander cling together and are much easier to take hostage. Say farewell to mold, pollen and viruses like E. coli and MRSA. It also has an advanced oxidation system to cleanse odors. Say farewell to odors from pets, cooking and diapers. The Air Knight Reme in-duct air purifier is capable of purifying every cubic inch of air indoors. Designed to eliminate sick building syndrome, it's ideal for commercial space or the indoor home. It's like bringing the fresh air outdoors indoor without having to open the windows.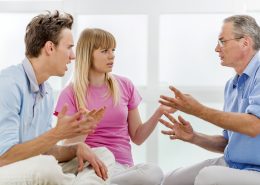 There are days you'd swear they're lying in wait, just for the moment for you to step out. Then they spring their surprise attack, quickly changing the settings and disappearing without a trace. You come back just to find exactly what you feared. The HVAC thermostat has been changed again.
How do you work around family members who have different temperatures needs than you do? Here are some great tips to help you reach a peaceful accord with your home's temperature.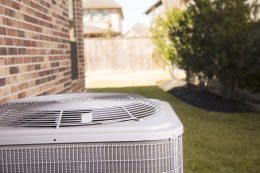 At Cox, we believe that giving you the tools you need to live comfortably for less is important. With the focus on sustainable living, many of our customers have been asking about HVAC options that provide great comfort with green benefits.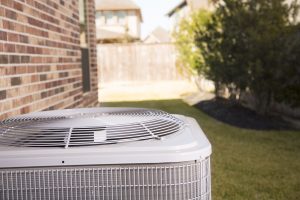 One step we've taken is adding the Carrier Infinity series to our lineup of green machines, however, we realized many of our customers aren't familiar with this low-energy contender. Here are some details to get you in the know: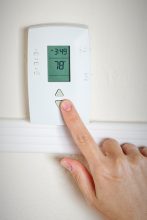 Getting ready for a serious getaway? You know you can lower your utility bill by adjusting the thermostat for short trips, but what about longer ones? Though the basic principle applies, there are a few issues to be aware of first. Here's a quick rundown to keep you on the right track: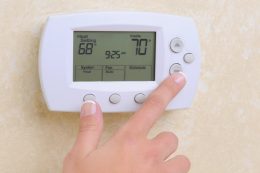 One of the big buzz words right now in HVAC is zoned heating and cooling. It's being touted as a great way to save energy by only heating the areas being used. But what is it and how well will it work in your home? Let's take a look.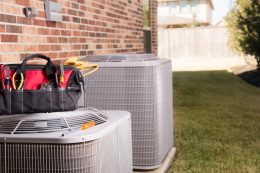 When your HVAC equipment is silently chugging away without a problem, it is tempting to leave routine maintenance to the wayside. Unfortunately, that approach can end up costing you dearly in the long run. Proper completion of maintenance tasks keeps your heating and air conditioning equipment running smoothly and efficiently with nary a problem in sight. If maintenance remains a low priority, however, you will likely encounter one, or all, of the four following problems.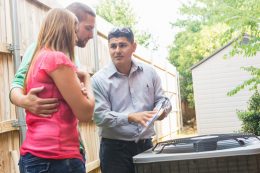 When it comes to your HVAC equipment, it pays off in the long run to establish a long-term working relationship with a contractor you can trust. Within just a visit or two, a good HVAC contractor will develop a large knowledgebase of information about your specific heating and air conditioning equipment. When you have a professional overseeing the maintenance and repairs, you can rest assured your HVAC system will remain in great condition over the years. Use the five following steps to identify your ideal contractor.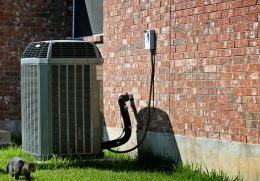 At Cox Air, we know that it can be confusing dealing with technical terms. Why is there a heat exchanger in an air conditioner? What's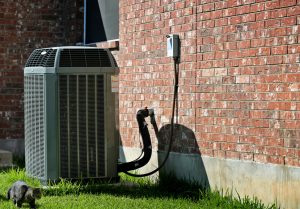 the difference between AFUE, BTU and CFM? Because we're dedicated to helping our customers get the most out of their HVAC system, here's a quick guide to basic HVAC terminology and how it works in your heating system.
Is your HVAC unit ready to deal with the heat of a Florida summer? If it isn't, you can follow these easy steps to get it ready to go quickly.