When your heating, ventilation and air conditioning (HVAC) system begins making unusual noises, you should pay attention to what it is trying to say. Certain sounds can indicate what is wrong with your HVAC system. Knowing the reason your system is making an unusual sound will help you recognize when it is time to call Cox Heating and Air Conditioning for HVAC repair.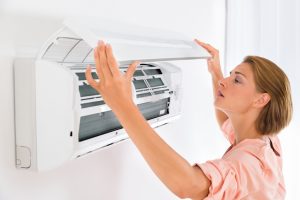 What is Your HVAC System Trying to Tell You?
When your HVAC system needs heating and cooling repair services, it will usually tell you. Use the information below to determine if your system needs HVAC repair.
Banging
If you turn on your furnace and you hear a banging sound there may be a problem with your furnace's ignition. This problem frequently occurs when debris accumulates on the ignition. This accumulation of debris can delay the furnace's ability to ignite, which causes the banging sound. You should contact Cox Heating and Air Conditioning so we properly find the problem and fix the issue.
Rattling, Banging, Clanking or Thumping
These sounds typically mean there is a problem with your HVAC system's motor or blower assembly. Rattling sounds frequently mean that one of the system's components is becoming loose. If you hear this rattling sound, call Cox Heating and Air Conditioning right away to schedule a HVAC repair. If this issue is not addressed, parts inside of your unit may break or disconnect completely. Loud banging sounds as the blower is running means that something has either broken or become disconnected. In this case, you need to turn your HVAC system off and call for HVAC repair.
Screeching or Squealing
If you hear screeching and/or squealing noises coming from your system's blower motor, you may have a motor bearing problem or a bad belt. Replacing a bad belt is usually an inexpensive repair. If the squealing belt is not replaced, it may break. If the belt breaks, the blower will stop turning altogether.
Thwapping (Heavy Smacking Sound)
If the blower on your HVAC system is running and you notice a fast thwapping sound, there may be something within the housing that is catching on the blower as it turns. Another possibility is that something is caught in the blades of the blower.
Hissing
A malfunctioning valve can cause a hissing sound. This sound may occur due to high-pressure gas exiting from the unit's pressure release valve or exiting from a sticky valve. In addition, hissing can indicate that your air conditioner is leaking refrigerant. One of our HVAC technicians can inspect your air conditioner to determine what is causing the hissing sound. After diagnosing the problem, our technician will perform an air conditioning repair service.
The best way to keep your HVAC system up and running is to have an experienced technician perform maintenance inspections on your system at regular intervals. To schedule a heating maintenance appointment, contact Cox Air today.