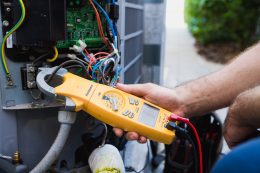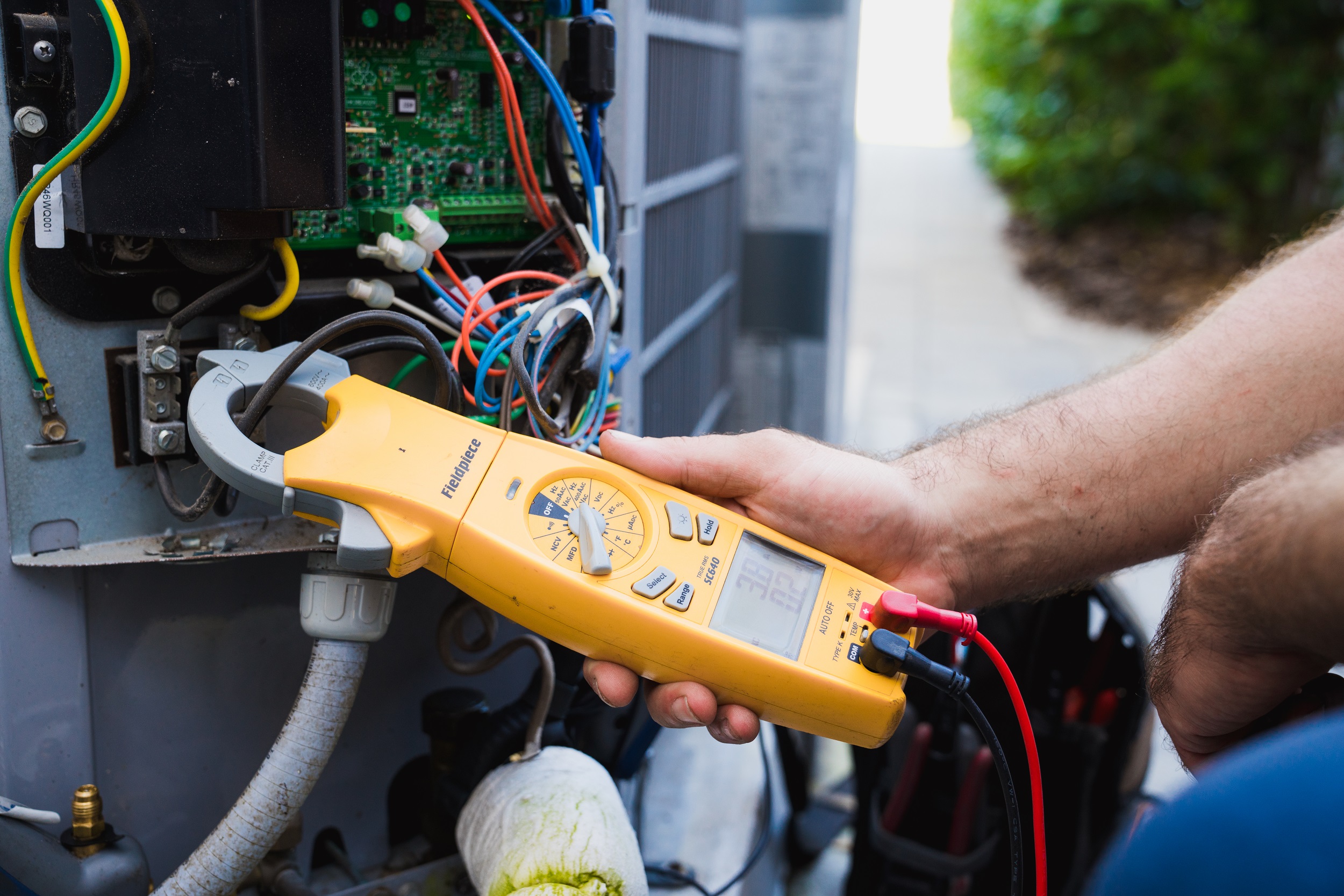 Before going running outside you might check the air quality. To prevent smoggy days, cities pass all sorts of laws which are ongoing subjects of discussion. When it comes to indoor air quality, however, a lot of us don't think about it very much. That's crazy, if you think about it, since we spend most of our lives cooped up in our homes or workplaces. By exposing us to household chemicals, microbes, and dust, our homes are considered by the EPA to be even more polluted than outside air. Thankfully, there are several devices available right now that helped to limit the harmful effects of indoor air pollution.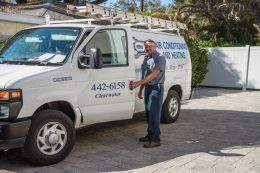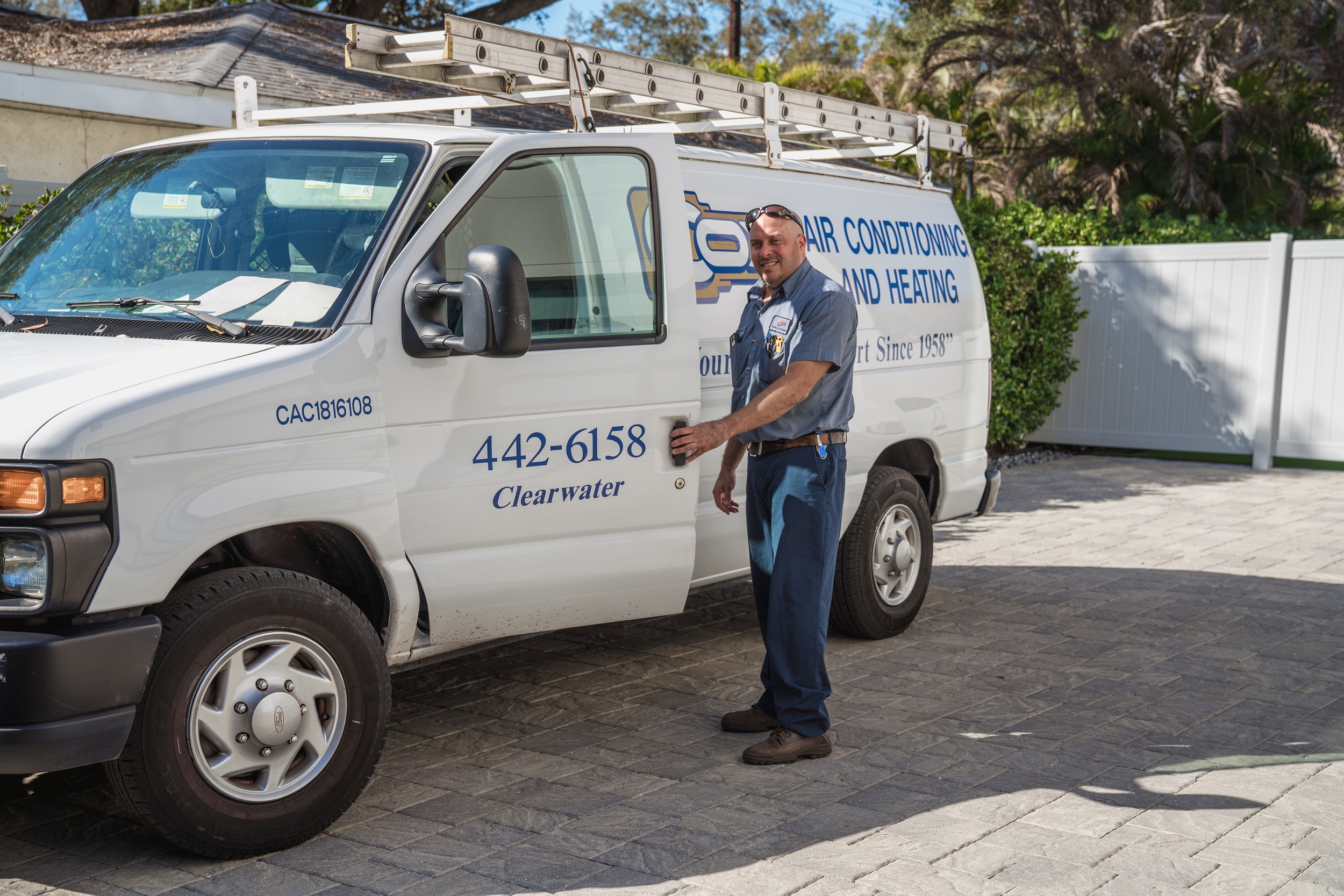 Good air quality in the home is important to your family's health. People take precautions to prevent breathing in bad air outside their homes, but rarely consider that the problem could be under their own roof. The good news is that you have the power to improve the air quality in your home. Simple adjustments to your HVAC system is the best way to get started.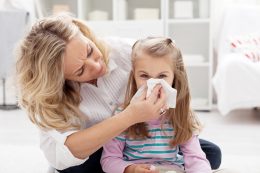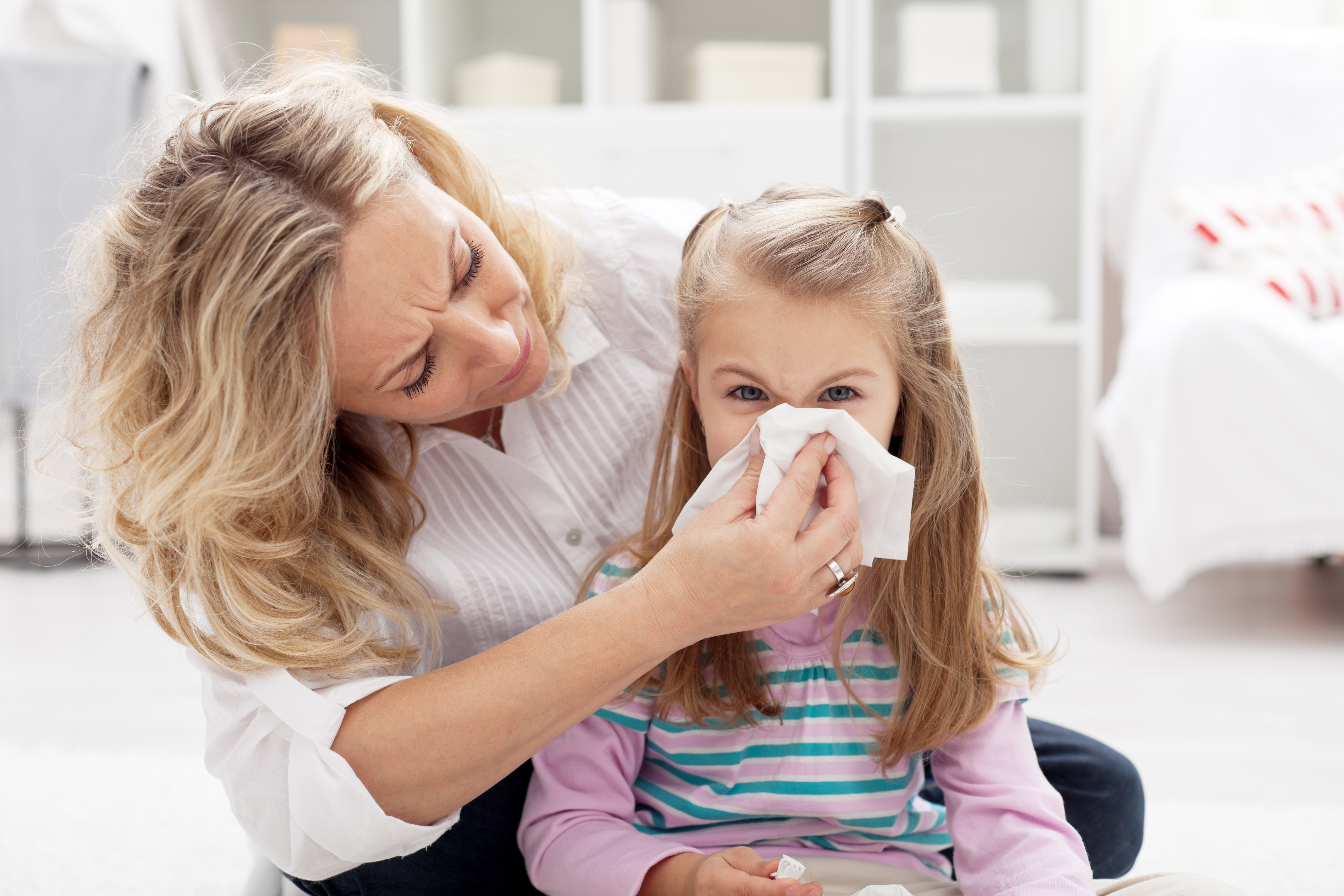 Did you know that the quality of your indoor air can have an impact on your health? In addition to exercising and eating right, the quality of the air you're breathing is important to preventing illness inside your home. Here are a few signs of poor air quality to look for, from the HVAC experts at Cox Air.
Illness and Fatigue
For homeowners who are predisposed to seasonal allergies, you know when to stock up on allergy medications. However, when you experience allergy-like symptoms and illnesses outside of the typical allergy season, it could be something in your home that's making you sick. Poor air quality can cause symptoms like a sore throat, running nose, sneezing, coughing, and watery eyes. Homeowners can also develop insomnia, sleep apnea, and snoring problems because of poor air quality. Studies involving office environments have shown that breathing pure air increases alertness and productivity while poor air quality induces fatigue and lethargy.
Dust and Allergens
The most common culprits of poor air quality are airborne allergens. Dust, dander, and mold spores are airborne particulates that will contaminate your air and make you sick. Dust and dander can build up inside your ductwork and vents, clogging your system and recycling poor quality air throughout the home. Clogged ducts and filters force your HVAC to work harder, which can drive up your monthly energy costs. Mold is a very dangerous allergen that thrives in moisture-rich rooms like your bathroom, basement, and kitchen cabinets. If left unchecked, mold can take over a home and cause serious respiratory problems like asthma and COPD.
High Humidity Levels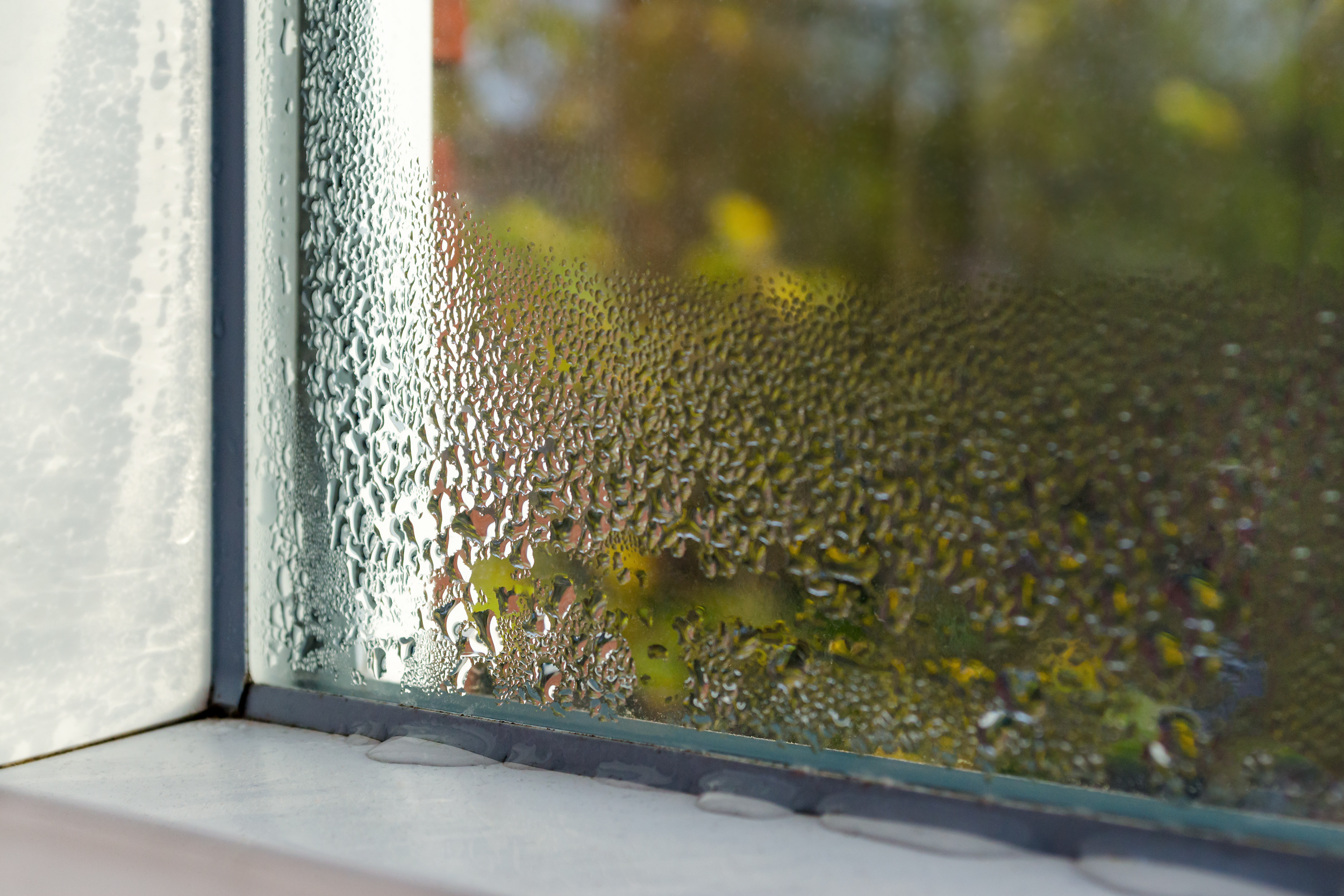 In the Southeast, where summer storms create increased outdoor humidity levels, maintaining indoor comfort can be a challenge. High indoor humidity levels increase the risks of developing upper respiratory infections and asthma. High humidity makes you sweat more and increases oil secretions from your pores. Mold and mildew also love areas of high humidity. To prevent microbial growth and improve indoor air quality, try to keep your indoor humidity levels between 35 and 50 percent. Lowering the thermostat can help lower humidity levels, or you can use a stand-alone dehumidifier to remove excess moisture.
Unusual Odors
If you've taken out the trash and still notice a foul smell in your home, it could be another sign of indoor air pollution. Mold and mildew have very distinct smells, but stagnant air is another type of air pollution. It's more common during the winter months when people spend more time indoors with the windows closed.
Clogged Air Filters
When was the last time you changed your air filter? If you can't remember, the chances are that could be the reason why your air quality is suffering. As mentioned earlier, a clogged filter makes your AC work hard, but it's also a breeding ground for mold and allergens. Filters should be changed at least once every 90 days, or every 30 days if you have pets. A high-quality HEPA filter is designed to trap dust, pet dander, and pollen, as well as airborne viruses, bacteria, and mold spores.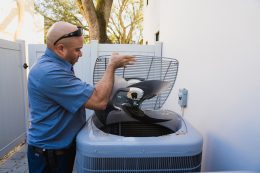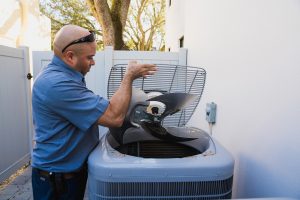 There's a very important component of your home that usually goes unseen, unnoticed, and poorly maintained: your air ducts. While you don't need them in order to breathe fresh air, your air ducts are the channels through which air conditioned or heated air travel, keeping your home comfortable during extreme temperatures. Even the best AC unit or furnace would serve little purpose without the fixtures that carry and distribute this comfortable air into every room of your home.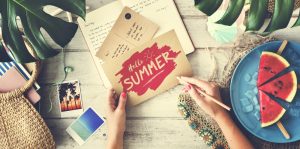 The EPA reports that the average American spends about 90 percent of his or her time indoors. In addition, indoor air quality is among the top five environmental risks to health — it can be up to five times more polluted than outdoor air. Summer heat and humidity can negatively impact indoor air quality, too. It sounds a bit frightening, but worry not. Here's how to keep your home's indoor air safe this summer as you beat Tampa's heat in the cool A/C.
Air Filtration
Volatile organic compounds (VOCs) are airborne chemicals that can be hazardous to your health and the environment. They're year-round concerns, but even more so in the summer when the heat disperses them widely. VOCs are emitted as gases from certain solids/liquids, and levels can be up to 10 times higher indoors that outside — many household items emit VOCs. VOCs can also get into your living space through open windows or ventilation systems. In the summer, the main culprits are:
Pesticides

Fertilizers

Insect repellants

Gas mower exhaust
The list of health impacts is long, from headaches to cancer. To reduce the impact of VOCs, you need a proper indoor air filtration system. Whole-house air filters clarify air through your home's HVAC system. The type of air filter matters; look for a MERV rating (which indicates overall effectiveness at trapping particles) of 16 or higher to remove chemicals from the air.
Ventilation
The longer air remains in a home, the longer the pollutants also stay. The air exchange rate (ACH) is the number of times outdoor air replaces indoor air per hour. It can tell you how well your home is ventilated; the lower the ACH, the lower the indoor air quality typically is.
To improve your home's ACH, improve ventilation. Simply opening a window won't get you the ventilation needed, especially in summer; you'll need a mechanical ventilation system that circulates fresh air using ducts and fans. Ventilation systems can improve air quality and your comfort. Balanced-type systems reduce the moisture content of incoming air, and supply-type systems both cool and dehumidify outdoor air before it enters your home.
Dehumidifiers
In summer, the relative humidity in your home can rise. This creates condensation on air-conditioned surfaces and dampness in attics as warm air rises and cooler air sinks. High levels of relative humidity can cause health problems, discomfort and a less-hygienic atmosphere.
An indoor relative humidity level of 60 percent or more can also lead to problems like mildew and mold. Ideal indoor relative humidity levels should remain between 20 and 60 percent.
Using a dehumidifier will not only remove humidity, but it'll also keep your home at a more comfortable temperature — particularly in the summer.
Are you ready for summer's heat? The professionals at Cox Heating and Air Conditioning have the latest technology for indoor air filtration and can help ensure your Tampa-area home stays comfortable. Contact the HVAC experts at Cox today.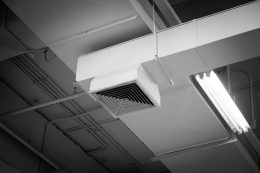 The central air conditioning system in your home plays a major role in the health and comfort of you and your family. An inefficient system or clogged air filter can affect the quality of the air you breathe in daily, causing health problems or exacerbating existing health conditions like asthma or allergies.
Especially during the warmer months, your central air conditioning system is constantly pushing air through your home, and the system that air passes through should be clean and well maintained. A dirty air filter, or a clogged or moldy duct system can create problems like higher utility bills and reduced air flow. It's important to change indoor air filters regularly and maintain your duct system by scheduling necessary check-ups with AC service Tampa experts.
Type Matters
There are a variety of indoor air filters that homeowners can purchase depending on needs and budget. Criteria like material, thickness, and form all affect how often an indoor air filter should be changed. For example, a flat fiberglass filter should be changed monthly, a one pleated filter every two to three months, and more high-efficiency filter up to six months or longer.
As a rule of thumb, most filters with an average of 1 inch to 3 inches in thickness should be monitored monthly and replaced if they appear dirty, no matter how long they've been in use.
Special Concerns
Beyond the type, other factors that indicate how often to change your indoor air filter include:
Number of people living in your home
If you have house pets
If anyone suffers from allergies, asthma or other related health conditions
If there are smokers in the home
All of these criteria can affect how often any type of filter needs replacing. However; if you need
Professional Duct Cleaning
Routine cleaning of your central air conditioning duct system is not required, but a cleaning by AC service Tampa professionals may improve the efficiency of your system, resulting in longer operation life, energy savings, and lowered cost of overall maintenance.
Most people schedule a professional duct cleaning when there's a problem, for example:
Suspected mold (either visible or not)
Rodent or insect infestation
Dust and debris clog
Conditions like mold are dangerous and should only be handled by a professional that can clean out and replace contaminated parts.
Conclusion
Taking care of your home's central air conditioning system by changing air filters regularly and having your ducts cleaned when needed can affect your health, save you money on energy costs, and extend the life of your heating and cooling system. In fact, the U.S. Department of Energy says that replacing a dirty filter with a clean one can lower your air conditioner's energy consumption by 5 to 10 percent.
For general service and advice, contact the experts at Cox Heating and Air Conditioning. They have experience dealing with all types of heating and cooling systems and can help you maintain your duct system year-round. Call the AC service Tampa experts today at Cox Heating and Air Conditioning for information on how to ensure your central air conditioning system works at optimal performance.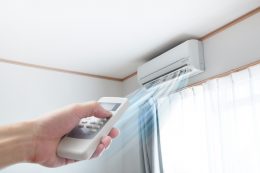 Sometimes what appears to be a good idea for saving energy may not work so well. That's the case when closing forced air heating and air conditioning vents (registers) in unused rooms in your house or commercial building. Instead of helping, this practice may increase utility bills and damage heating ventilation and air conditioning (HVAC) systems.
A home HVAC system generally has one register and one fresh air return per room. If you close the register but leave the return open, the return's duct creates a suction. It draws in outside air through leaks surrounding exterior doors, windows and electrical outlets. In winter, this means extra cold air to heat. In the summer, the infiltration of extra air increases cooling costs.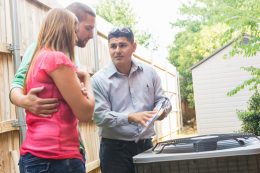 When it comes time to upgrade your central air conditioning, knowing the pros and cons of a packaged system and a split system can assist you in deciding which type is install. Armed with the pros and cons of each, you can choose the best type for your home and your needs.
When it comes time to upgrade your central air conditioning, knowing the pros and cons of a packaged system and a split system can assist you in deciding which type is install. Armed with the pros and cons of each, you can choose the best type for your home and your needs.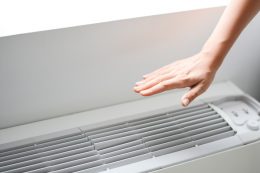 Thermostats have been around forever, yet some folks don't know whether or not to have the HVAC fan continue running after the home has reached its target temperature or not. It's a choice between "on" and "auto." Auto means the fan will automatically work only when the air is being cooled or heated. The fan stops once the set temperature is reached. On the flip side, on means that it works 24/7, even after the set temperature has been achieved. So, which setting is right for you?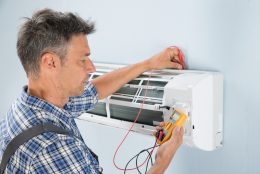 The Air Knight Reme in-duct air purifier is the next generation of indoor air quality technology. Its technology enhances filtration by charging the particulate in the air. As a result, allergens, dust and dander cling together and are much easier to take hostage. Say farewell to mold, pollen and viruses like E. coli and MRSA. It also has an advanced oxidation system to cleanse odors. Say farewell to odors from pets, cooking and diapers. The Air Knight Reme in-duct air purifier is capable of purifying every cubic inch of air indoors. Designed to eliminate sick building syndrome, it's ideal for commercial space or the indoor home. It's like bringing the fresh air outdoors indoor without having to open the windows.