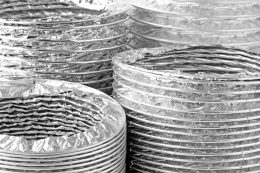 When you've had your HVAC system running for a while, you may begin to wonder when it is time to have your ductwork thoroughly cleaned. Is there dust puffing out of the vents when your system kicks into operation? What about dust or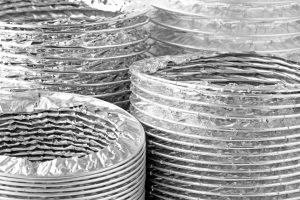 pet hair in the vent? Are you seeing dust on the return air vents? Though you have a filter on your HVAC system to remove dust and allergens from the system as a whole, fine dust will settle out of the air onto the duct surfaces, which then begins to collect other debris. As it becomes thicker, it becomes a surface where allergens including mold and dust mites can build up as well as bacteria. Because of this reason, it's important to occasionally have your ductwork cleaned well to ensure you can continue to enjoy exceptional indoor air quality. Here are a few signs that it's time to get your ductwork professionally cleaned.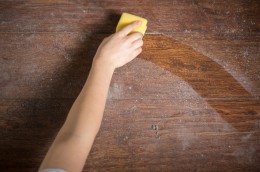 Have you noticed that your home has been getting dustier than usual or that it takes more work to keep up? This is often due to issues in your HVAC system. Let's take a look at common issues that cause a dusty home and how to fix them.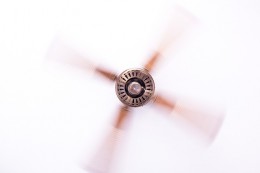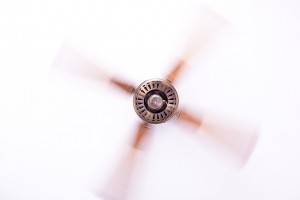 Energy savings in the summer months is a common goal of many Florida homeowners, but the following energy myths can actually sidetrack savings and result in higher maintenance costs and electrical consumption.
Setting the thermostat way down cools your home faster. This is a myth if you have a single-speed cooling system, which most homeowners do. The cooling output is the same whether it's set at 70 degrees or 80. The only kinds of systems that cool faster based on the cooling load are either variable-speed systems or those with a thermal expansion valve, found on newer, more efficient air conditioning equipment.
Closing off a room saves energy. This can be an effective way to reduce energy costs, but only if the room is small and far from the air handler. Shutting off a room's registers and closing the doors can increase the air pressure in the ductwork, which can force them apart. If your cooling system was properly sized when it was installed, closing off rooms can throw off the intended air balance in your home, possibly resulting in short cycling and other problems.
Turning the system off when you leave saves energy. In a climate like ours, this can backfire in higher energy costs and system wear. When you do return, your equipment will have to work much harder to remove the accumulated heat and humidity. Instead of offering energy savings, the reverse occurs and the long running cycle can damage your equipment. This doesn't mean, however, that it's not a good idea to turn up the temperature eight to 10 degrees when you're gone. A programmable thermostat will allow you to implement energy-saving settings for when you're not at home.
Keeping the ceiling fan on when you leave a room helps keep it cool. Ceiling fans move air, which is the only way they help you cool off. The perspiration on your skin dries faster when air hits it, creating the perception of being cooler. When no one is in the room, the fan is just using electricity without any cooling effect.
The pros at Cox Air Conditioning & Heating can show you a variety of ways to achieve energy savings with your air conditioner. We've provided superior HVAC services for Tampa-St. Petersburg-Clearwater area homeowners since 1958.
Image Provided by Shutterstock.com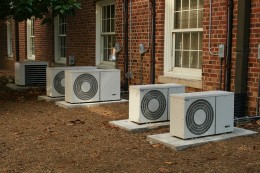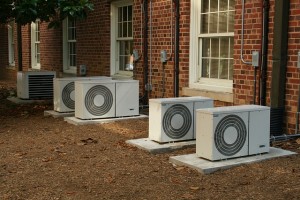 Since ductwork is mostly hidden behind walls or in the attic or crawl space, you probably don't give it much thought. But it could be a major source of energy losses if it's not properly constructed and well sealed. A typical house with central air conditioning and heating might lose as much as 30 percent of its cooling and heating energy due to ductwork problems.
Major ductwork repairs and duct sealing are jobs that are best left to HVAC professionals, but there are some things you can do before you call in the pros. Here are some basic do-it-yourself tips for increasing HVAC efficiency by repairing your ductwork:
Inspect the ductwork – Look at the ducts that you have easy access to, such as those that run through closets or the attic. Take note of any duct joints that have come apart, flexible ducts that are crushed or kinked, holes in ducts, and ducts in unconditioned spaces such as your attic or crawl space that should be insulated.
Make basic repairs – Use mastic to seal duct joints and seams. Common cloth duct tape isn't adequate for sealing ducts since it deteriorates quickly under harsh conditions. Try to straighten any crushed or kinked flexible ducts. If they won't hold their shape after you straighten them, replace them if they're in easily accessible locations.
Insulate ducts in unconditioned spaces – After you're finished with basic duct sealing work, add insulation to ducts that run through your attic, garage, crawl space or other unconditioned areas. Heat transfer by conduction from uninsulated ducts can account for a lot of the energy losses from your system.
Get professional duct sealing help – Major duct sealing, ductwork repairs and duct insulation jobs should be left to the pros. Your HVAC contractor can get to ducts in hard-to-reach spaces and will know how to apply the correct adhesives, clamps, screws and insulating materials to do the job right.
Call us at Cox Air Conditioning & Heating for help with HVAC Efficiency. The money you spend on ductwork repairs will pay for itself in reduced energy bills.
Image via Shutterstock.com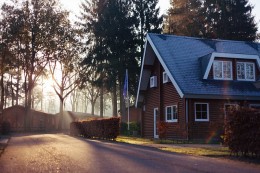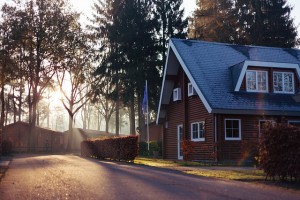 Effective attic ventilation plays a vital role in keeping your home comfortable on hot summer days. Passive ventilation via soffit vents and roof or gable vents will keep the air in your attic from getting excessively hot on sunny days, so your cooling costs will be lower and your roofing materials will last longer than they would with an unventilated attic.
Consider attic ventilation as one part in an overall system that also includes a well-sealed attic floor, adequate insulation and roofing materials that are appropriate for our Florida climate. Here are some things to consider as you work with HVAC pros to make your home comfortable and energy efficient:
Seal air leaks – Be sure air leaks between living areas and the attic are blocked. Openings where wiring, plumbing stacks, ductwork or chimneys penetrate the ceiling should be sealed. Weatherstrip the attic access hatch so that air doesn't leak around it when it's closed.
Add insulation – Adequate insulation will keep reduce heat transfer between the attic and living areas. Insulate ducts anywhere they run through unconditioned areas of the attic or crawl space.
Don't block soffit vents – When adding insulation, keep soffits and soffit vents open. Install barriers to keep blown-in insulation from filling soffits and keep airways between soffit vents and the attic open by stapling rafter vents to the roof decking between rafters where the decking meets the attic floor.
Install the right number of vents – Work with your HVAC contractor to determine how many soffit, roof and gable vents you need for your house's design and location. Roof vents and ridge vents can pose leakage problems, so you don't want to have any more of them than you need for adequate attic ventilation.
Choose shingles for our climate – White or light-colored shingles will reflect much of the incoming summer sunlight so that the attic doesn't have to expel as much heat as it would with dark shingles.
Call us at Cox Air Conditioning & Heating for help keeping your home energy efficient and comfortable in every season.
Image Provided by Shutterstock.com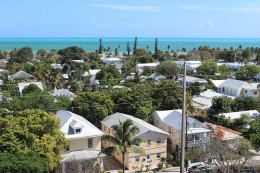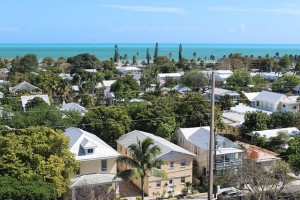 Air ducts are susceptible to harboring contaminants, such as mold and mildew, dirt, pollen, pet dander and other debris, that are not captured by the air filter. If it has been more than a few years since the duct system in your Tampa area home has been inspected, it may be time for a good duct cleaning to protect your family, as well as your home's HVAC equipment, furniture and other physical items.
When you want the most from your heat pump, don't neglect heat pump maintenance, some of which you can do yourself. You can use a professional for the routine tasks that need to be done to keep your system performing without any potential problems or breakdowns.
Routine maintenance provides these significant benefits, improved energy efficiency, better indoor air quality, and a prolonged life span for the system.
Do-It-Yourself Maintenance
The most important thing you can do to keep your heat pump performing as it should is to check and change the air filter for the air handler regularly. Dust can build inside the air handler and the ductwork and circulate through your home's air. A clean filter will keep your equipment and indoor air cleaner. When dust covers the evaporator coil inside the air handler, it slows the heat transfer process which will drive up heating and cooling costs.
Keeping the outdoor condenser's coil clean also improves energy efficiency. In the winter, the coil collects the heat outdoors to warm your home and in the cooling cycle, it dissipates the heat the pump collects from your home. Clean the coil with a light spray of the hose occasionally and be sure no vegetation collects around the unit that could impede airflow through the condenser's coil.
Professional Heat Pump Maintenance
The heat pump works hard year-round. Professional heat pump maintenance will keep your system running optimally. One of the simplest ways to manage the maintenance is with a service agreement between you and your HVAC provider that simplifies scheduling and monitors the system's performance over time.
Check the thermostat's settings and recalibrate if necessary.
Verify that the refrigerant level is within the manufacturer's specifications.
Clean and inspect the electrical connections, lubricating them if necessary. Dirty and loose connections present a safety issue.
Lubricates the motors.
Checks airflow levels and inspects the ductwork for leaks, sealing with proper materials when necessary.
For more information about the importance of heat pump maintenance, contact the pros at Cox Air Conditioning & Heating. We've provided HVAC services for the Tampa and St. Petersburg area since 1958.
Image via Shutterstock.com