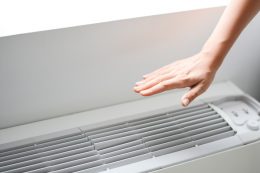 Thermostats have been around forever, yet some folks don't know whether or not to have the HVAC fan continue running after the home has reached its target temperature or not. It's a choice between "on" and "auto." Auto means the fan will automatically work only when the air is being cooled or heated. The fan stops once the set temperature is reached. On the flip side, on means that it works 24/7, even after the set temperature has been achieved. So, which setting is right for you?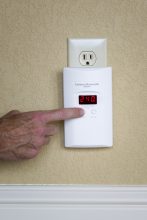 Carbon monoxide poisoning is no laughing matter. It can cause serious health problems and even kill you and your loved ones. Even worse, you can't tell it's a problem because it is silent and carries no smell. How do you defend against this invisible killer? With a carbon monoxide detector. But our clients often have questions about these simple devices that resemble smoke detectors, so here are some of the basics.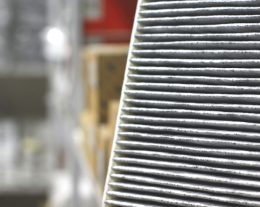 What's the most important maintenance task that takes under five minutes but keeps your system running more efficiently than ever? Changing your furnace filter to ensure any allergen or dust is being removed from the air. Unfortunately, it's also the easiest task to put off or forget, until the system breaks down or you notice a loss of indoor air quality. In fact, most people don't know how often to change the filter and remembering when to change the filters is another problem.
Modern homes are carefully constructed to maximize their energy-efficiency. While this has had a positive impact on the environment and homeowners' energy costs, there is one big side effect. With homes built to be airtight, all of the pollutants from cooking, cleaning and other daily activities remain trapped inside. If indoor air quality isn't actively maintained, this can trigger or aggravate several health problems.
When you're looking for an HVAC service to purchase from or to take care of your equipment, you'll regularly hear a company state they're an authorized dealer. But what does that mean and how does it benefit you, your home and your family? Let's take a quick look at the benefits of using an authorized dealer for your HVAC system.
Your family spends more time in your home than anywhere else. Isn't it important that they breathe the cleanest air possible? These tips will help ensure your family avoids the many health issues related to poor indoor air quality.
When you're working to maintain your heating, ventilation and air conditioning (HVAC) system, cleaning is an issue that regularly comes up. Does your system really need it? Do you have to hire a professional to do the job? Let's take a look at why it's important and how to decide whether it's a do-it-yourself job or if hiring a professional is better suited for the job.