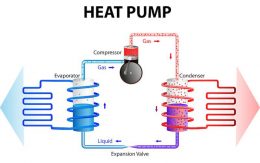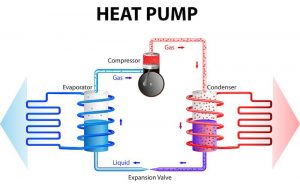 According to the U.S. Department of Energy, in moderate climates, heat pumps offer highly efficient heating and cooling. There are many other compelling reasons to consider having a heat pump installed in your home. Here are four major perks.
1. Useful Year-Round
Heat pumps aren't just an excellent heat source during the winter. They also come in handy during the hot summer months. When the weather is warm, your unit will move warm air out of your home. When the weather gets cold, it will pump warm air into your home. While these units aren't well-suited to cold northern climates, they are ideal for Florida winters that are chilly yet not too cold.
2. Lower Utility Bills
Heat pumps use less than half as much energy as a typical HVAC unit or furnace saving you money on your heating and cooling costs. If you want to keep your home at a comfortable temperature without spending too much on your energy bill, then this device is your best bet. They are particularly ideal for chilly spring days when you don't want to spend a lot of money to run a heater but it's not quite warm enough to turn off the heater altogether.
3. Eco-Friendly
Heat pumps don't just conserve energy. They are also very eco-friendly devices that drastically reduce carbon emissions. Because these units simply move heat around, they don't need to use fossil fuels.
4. Available for Installation Now
Air conditioning and heating companies are not as busy now as they tend to be during other times of the year. If you want quick installation service to suit your busy schedule, then schedule an installation appointment before the beginning of spring.
5. Have Many Options
There are now more heat pump options available than ever before, making it easy for you to choose the one that suits your exact needs and budget. Cox Heating & Air Conditioning offers Carrier heat pumps in all types and sizes. Not only are these top-quality products, but you'll also enjoy unbeatable service and installation.
If you want to save money on energy bills, help the environment and keep your home at just the right temperature year-round, then installing one of these high-quality units should be at the top of your priority list. Now is a great time to do so. Contact Cox Heating & Air Conditioning at your convenience to learn more about your options, costs and installation services or to have one of our skilled technicians come to your home and offer personalized recommendations.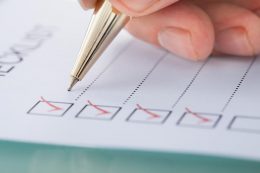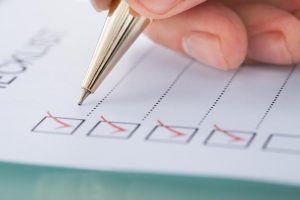 Think you should wait until the warmer months to have your home's HVAC system looked at? Think again. Winter is actually a great time for a thorough inspection of your home's heating, cooling and ventilation systems. Here are four reasons to schedule an HVAC inspection now, as well as a few topics to bring up during your appointment.
1. Your HVAC Company is Probably Less Busy in the Winter
In Florida, summer is obviously the busy season for HVAC companies, as they work to keep people cool during the sweltering Southeastern summer. Business slows down significantly during the winter, meaning companies may be more flexible and accommodating to your schedule.
2. Regular Maintenance Is Always a Good Idea
If you're due for an HVAC inspection, anytime is a great time. There's no need to wait until spring to have an expert look at your air conditioner. HVAC systems that are regularly inspected and properly maintained can last for many years and will operate more safely and efficiently than those that aren't.
3. It's Better to Have an Inspection Now Than a Repair Later
Keeping up with maintenance now can save you from expensive and inconvenient trouble down the road. If a problem with your AC is caught during your winter inspection, you can have the necessary repairs done before you have a breakdown on a 90-degree day when all the HVAC companies are booked out for days.
4. Winter Inspections Help You Plan for Summer
If you schedule an HVAC inspection during the winter, you can discuss your options for improvements before summer comes back around. If you're looking for ways to increase energy efficiency or save on your summer cooling bill, there may be some things you can do during the winter to make sure your air conditioning system is ready to go by the time summer hits.
What to Ask Your HVAC Specialist
There are several topics you may want to bring up with your HVAC company when they come out to do your winter inspection. Here are a few questions:
What can I do to save energy in winter and summer?
Is my house properly sealed to prevent heat loss in winter and keep me cool in summer?
Can you tell me about carbon monoxide? Do you test for it?
Am I using the right filters?
Is there an HVAC system that might work better in my home than my current system?
You should never wait to have an overdue inspection done on your HVAC system. Always be aware of the red flags indicating that you have urgent issues that need to be addressed. Here are a few to watch for:
Your heating bill is suddenly much higher than usual
You feel cool drafts in your home during the winter
There is noticeably inconsistent airflow from the different vents in your home
You notice dramatic temperature differences between rooms
Your heating or cooling equipment seems to be performing poorly
Regular inspections and maintenance of your HVAC system help ensure you stay comfortable in your home, no matter the time of year. Contact Cox Heating & Air today to schedule an HVAC inspection or any other type of service, and one of our professional, licensed HVAC technicians can inspect your HAVC system to ensure you are ready for Florida's hot summer days.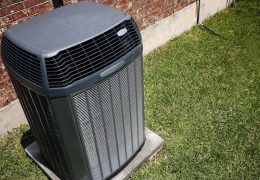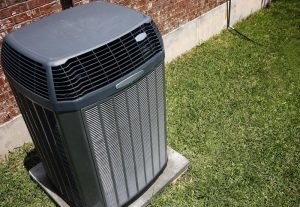 While it may seem like this cold weather will last forever, the truth is that it will be over before you know it. In just a few weeks, it will be time to turn on the air conditioning to get relief from the burning summer heat. Here are three AC servicing tasks you should tackle during the winter. That way, you can make sure your HVAC system is ready to handle Florida's steamy summer weather because it's just around the corner.
1. Perform a Thorough Inspection
Have a professional HVAC technician perform a complete inspection of all the components in your HVAC system before you use them. Doing so can ensure that any potential problems are addressed quickly and efficiently. You can then turn on your cooling system with confidence when needed, knowing that it will work well for you during the hot summer months.
On the other hand, a complete inspection may show that your system needs to be replaced. If this is the case, it's best to do the replacement job right away. HVAC companies are not as busy during the winter as they are during the summer, so you should have no problem having a new HVAC unit installed in a timely manner.
2. Change Your Filters
The U. S. Department of Energy notes that changing clogged, dirty air filters can reduce energy consumption by up to 15 percent. You only need to change your filters once every three months if you don't have pets; however, homes with one or more pets or with people who have breathing problems may need to change filters every 20 to 60 days.
3. Clear the Area Around Your HVAC Unit
Consider one more often-overlooked AC servicing task: Don't allow grass, bushes or trees to come within a 1-foot radius of your unit. If you notice debris, grass or brush around your unit, clear it away to prevent HVAC problems and to ensure your unit will run efficiently both now and in the future.
It's all too easy to take your HVAC unit for granted until you turn it on one hot summer day and discover that it isn't running well. Thankfully, you can drastically reduce the odds of this situation by following the tips outlined above. At Cox Heating & Air Conditioning, we offer heating and AC servicing, repair and maintenance to meet any homeowner's needs. If you need professional maintenance, are considering investing in a new HVAC unit or have an issue that needs emergency repair, contact us at your convenience to have one of our NATE certified technicians examine your unit and offer personalized, expert advice and assistance.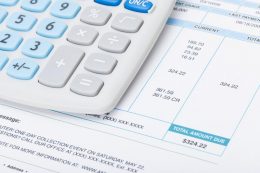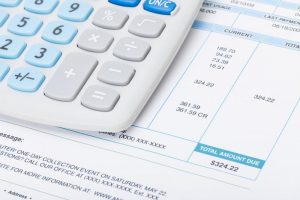 There are plenty of easy ways to slash your energy consumption during the cool months. Not only does this save you money, it's also a great way to be more eco-friendly and conserve our precious natural resources. Thankfully, cutting down on heat usage doesn't require anything drastic. Use these simple tips to decrease your heating bill and make sure your home heating system is working as efficiently as possible.
1. Lower the Thermostat
One surefire way to save on your heating bill is to lower the temperature in your home. When it's chilly outside, put on a sweater or cuddle up under a blanket rather than cranking up the heat. Putting warmer sheets and blankets on your bed in the cooler months is another way to fight the temptation to turn up the heat every time the outside temperature drops. The EPA says that for every one degree you turn your heat down, you'll use about one percent less energy.
2. Get a Programmable Thermostat
Programmable thermostats can save energy (and money) compared with their old-fashioned counterparts. Installing one can save you up to 30 percent on your cooling and heating bill, and it's a lot more convenient than manually adjusting your thermostat all the time. You never have to worry about turning the heat down at bedtime or off when you leave for work.
3. Seal Off Your Home
Homes can lose a lot of heat through doors, windows, cracks and other openings. Make sure your home is well-insulated and that all your windows are properly installed and sealed. Check under doors for gaps that could cause heat loss, and inspect your home for cracks and other hidden sources of lost heat.
4. Recommended Routine Maintenance
Make sure your HVAC system is on a routine maintenance schedule. Keeping your heating unit running properly and having your ducts cleaned and filters changed regularly will save you lots of money and energy over time, and the air in your home will be healthier. If your furnace is on the verge of a breakdown, consider upgrading to a more energy-efficient model.
5. Be Water Wise
Sometimes when we think about our heating bill, we aren't considering all the hot water we use in our homes for things like showers, baths, laundry and dishes. There are so many ways we use hot water every day, and it adds up quickly. There are plenty of ways you can cut down on hot water usage without feeling as if you're depriving yourself. A few options include:
Take shorter showers.
Install low-flow shower heads.
Invest in an energy efficient washer and dishwasher.
Keep your hot water heater in good repair.
Repair any leaks or other plumbing issues right away.
If you want to upgrade your heating and cooling system or find out more ways to cut your heating bills, get in touch with Cox Heating & Air Conditioning today. Our friendly service and knowledgeable technicians demonstrate why Cox has been a favorite HVAC company since 1958.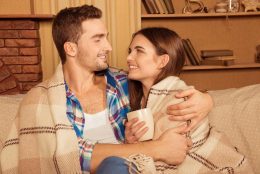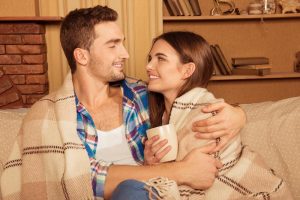 If you don't feel warm enough in your home during the chilly winter months, consider the following pointers. Taking one or more of these steps can help ensure that your home is comfortable not only during this winter but also for many winters in the future.
1. Consider Investing in a New Heating System
Naturally, there are costs to consider when investing in a new heating system. However, there are instances when such an investment is your best or even only option. If your system is old, has had regular mechanical problems or is the wrong size for your home, consider new heating system options to choose the best for you. Cox Heating & Air Conditioning stocks a number of high-quality Carrier heating systems, including gas and oil furnaces, packaged system and mini-splits. What is more, we offer professional assistance to help you understand all your options.
2. Maintain Your Heating System
Even the best heating systems need regular maintenance in order to be effective. Schedule service with trustworthy technicians to keep your system working properly for the winter. Additionally, make sure to perform certain tasks to keep your HVAC unit in good working order, including replacing air filters as often as needed, cleaning registers and removing clutter from around the furnace.
3. Check for Leaks
A home that doesn't maintain a comfortable temperature does not necessarily signal HVAC problems. If your HVAC is relatively new and has been regularly maintained, you may need to check your home for leaks. Air can leak from holes in the roof, cracks in window panes and under doors. In other instances, faulty ductwork may need to be repaired in order to plug leaks.
4. Install Carbon Monoxide Detectors
If you have regular headaches, feel weak or dizzy and/or experience shortness of breath in your home, then carbon monoxide poisoning may be the cause. Carbon monoxide gas is odorless, and many people don't realize that it's in the air until it's too late. Keep your home both safe and comfortable this winter by investing in carbon monoxide detectors for every single room in your home. Have a professional install the devices and check the batteries twice a year. If the carbon monoxide alarms go off, get everyone out of the home and then call your local police or fire department.
You deserve a comfortable home, particularly during the cold winter months. If your home feels uncomfortably cold or you find yourself feeling chilly in one or more rooms of the home, consider the tips outlined above. Our professional certified HVAC technicians are an excellent resource for addressing any problems you encounter. If you want to schedule an appointment, contact Cox Heating & Air Conditioning today.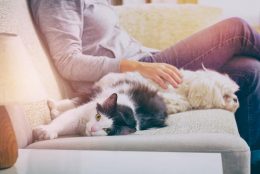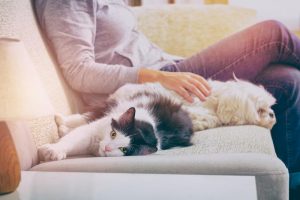 It is important to keep an eye on your home's indoor air quality if you have pets. Dog or cat hair and dander can cause health problems for anyone in your home who suffers from allergies, asthma or other breathing problems. Thankfully, it isn't hard to keep your indoor air clean even if you have one or more furry friends. Here are four tried and proven tips for improving indoor air quality in your home.
1. Invest in an Air Purification System
A high-quality air purification system does not just remove bacteria, dander and other unwanted particles. It will even get rid of odors, including those associated with pets. You can choose from a number of systems, but several highly recommended devices include the Air Knight REME Air Purification System, the Carrier Infinity® purification system and Carrier Comfort air purification system.
2. Buy a Ventilator
Installing a ventilator in your home is a relatively easy and affordable step to take. A ventilator removes old air from your home and brings in clean, fresh air. The Environmental Protection Agency (EPA) recommends installing a ventilator in any home that does not get sufficient fresh air on a regular basis. These devices are also recommended for homes with children, elderly individuals and people who have breathing problems. Unlike air purification systems, ventilators do not kill germs and bacteria in the air; however, they do get rid of allergens, stale air and bad smells.
3. Change Air Filters Regularly
Homeowners who do not have pets are advised to change their air filters every 90 days. However, those who own a dog or cat should change air filters every 60 days. If you own more than one pet and/or someone who lives in your home has breathing problems, you will need to change your filters every 20 to 45 days. Changing filters is a relatively simple job that you can tackle without professional help.
4. Vacuum or Sweep Regularly
Cats and dogs regularly shed hair, but that doesn't mean you need to put up with hair and dander all over your home. Vacuum carpets regularly to get rid of hair, dander and small pests that may have hitched a ride on your pet and gotten into the carpet. If you have tile or hardwood floors, sweep often to remove allergens and particles that could cause health problems for those in your home.
If you need professional help to keep your home's air clean or install a ventilator or air purification system, Cox Heating & Air Conditioning in Tampa can provide you with the timely assistance you need. Our company has been in business for well over half a century and offers a multitude of services and amenities to help you keep the air in your home clean and smelling great at all times.