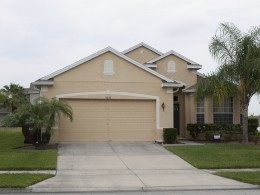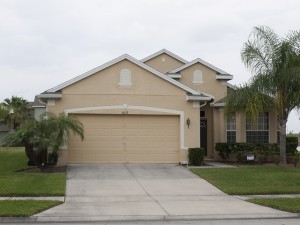 This winter, you may be looking for ways to save on your energy bill while staying comfortable in your Clearwater area home. Follow these simple steps to reduce energy costs, and you'll benefit from the increased efficiency of your home's heating system.
Reduce Thermostat Settings
The simplest step you can take to reduce heating costs is to reduce the thermostat temperature. Each degree you turn down on the thermostat can save up to 3 percent on your energy bill.
Try turning the thermostat down 10 degrees when you're away at work, or remember to turn the temperature down while you're asleep. Investing in a programmable thermostat can help manage these settings so you don't have to remember to turn the temperature up and down.
Reduce Water Heater Setting
Reducing the temperature setting on your home water heater can reduce energy costs, and you probably won't even notice the difference. Most water heaters are factory set to heat water to 140 degrees, but turning this setting down to 120 degrees won't be noticeable, even when you're taking hot showers. This reduction can save at least 6 percent in water heating costs.
Seal Air Leaks
Plugging air leaks is an simple yet effective step to take to increase comfort and efficiency in your home. Doors and windows are common areas where warm air is allowed to escape, while cold air seeps indoors. Target these areas with weatherstripping, an inexpensive solution which can go a long way in preventing heat loss.
Add Insulation
Good insulation is crucial in maintaining the comfort level in your home, so you want to be sure your home's insulation is at the proper level. The cost of adding insulation can be earned back in a year of energy savings. The correct level of insulation can save you up to 20 percent in your heating cost.
For more information about increasing your home's efficiency to reduce energy costs, contact us at Cox Air Conditioning & Heating. We've provided expert service to Clearwater area homeowners since 1958.
Image Provided by Shutterstock.com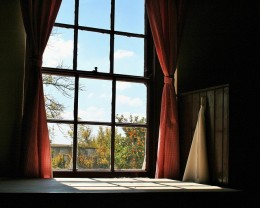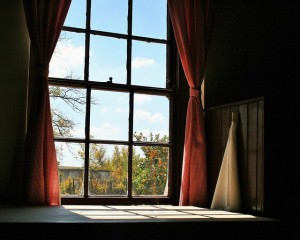 In many homes, the windows are the weak spot in the building's outer envelope. Air often leaks through or around the windows, especially in poor installations, and the glass offers little insulation value, especially if the windows are single-pane. Together, these problems can reduce your Florida home's energy efficiency and increase your utility bills, but by installing the proper window treatments and using them effectively, you can save energy and money.
How Window Treatments Can Help Save Energy:
During the warmer months of the year, any sunlight that finds its way inside your home can increase the temperature through the greenhouse effect, making your air conditioner work harder. Adding shade to, or reflecting heat away from, your south- and west-facing windows during the day can keep your home cooler. During the winter, you can save energy by allowing the sun to naturally heat your home, and then at night, you can use insulated window treatments, such as heavy drapes, to cover the windows and hold the heat in overnight for a longer period.
Types of Window Treatments That Can Save Energy:
Drapes or Curtains: Thick or multiple-layer insulated curtains or drapes that completely cover the windows, down to the floor, provide the most insulation value.
Shades or Blinds: Inexpensive shades or blinds in light colors, or those made from reflective materials, can offer shade for the windows and reflect heat away during the summer. Versions made from better materials, such as cellular shades, quilted shades or some thick vertical blinds also can offer insulation that can be helpful all year long.
Awnings or Overhangs: Exterior overhangs of the proper size can shade the windows during the summer, and allow the sun through during the winter, when it's lower in the sky.
Shutters: Interior or exterior versions are available with insulation for winter use, and they also can provide shade during the summer.
For more information about how to save energy, beyond choosing efficient window treatments, talk to our home comfort experts at Cox Air Conditioning & Heating, serving Clearwater, Tampa, St. Petersburg and the surrounding area.
Image Provided by Shutterstock.com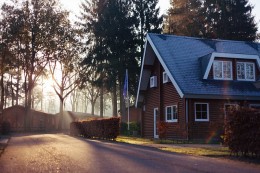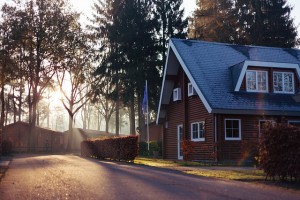 Effective attic ventilation plays a vital role in keeping your home comfortable on hot summer days. Passive ventilation via soffit vents and roof or gable vents will keep the air in your attic from getting excessively hot on sunny days, so your cooling costs will be lower and your roofing materials will last longer than they would with an unventilated attic.
Consider attic ventilation as one part in an overall system that also includes a well-sealed attic floor, adequate insulation and roofing materials that are appropriate for our Florida climate. Here are some things to consider as you work with HVAC pros to make your home comfortable and energy efficient:
Seal air leaks – Be sure air leaks between living areas and the attic are blocked. Openings where wiring, plumbing stacks, ductwork or chimneys penetrate the ceiling should be sealed. Weatherstrip the attic access hatch so that air doesn't leak around it when it's closed.
Add insulation – Adequate insulation will keep reduce heat transfer between the attic and living areas. Insulate ducts anywhere they run through unconditioned areas of the attic or crawl space.
Don't block soffit vents – When adding insulation, keep soffits and soffit vents open. Install barriers to keep blown-in insulation from filling soffits and keep airways between soffit vents and the attic open by stapling rafter vents to the roof decking between rafters where the decking meets the attic floor.
Install the right number of vents – Work with your HVAC contractor to determine how many soffit, roof and gable vents you need for your house's design and location. Roof vents and ridge vents can pose leakage problems, so you don't want to have any more of them than you need for adequate attic ventilation.
Choose shingles for our climate – White or light-colored shingles will reflect much of the incoming summer sunlight so that the attic doesn't have to expel as much heat as it would with dark shingles.
Call us at Cox Air Conditioning & Heating for help keeping your home energy efficient and comfortable in every season.
Image Provided by Shutterstock.com