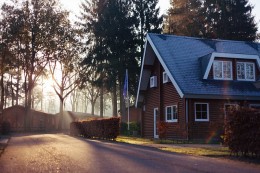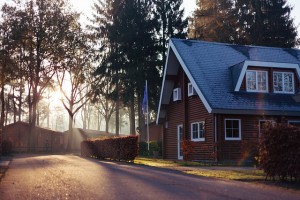 Effective attic ventilation plays a vital role in keeping your home comfortable on hot summer days. Passive ventilation via soffit vents and roof or gable vents will keep the air in your attic from getting excessively hot on sunny days, so your cooling costs will be lower and your roofing materials will last longer than they would with an unventilated attic.
Consider attic ventilation as one part in an overall system that also includes a well-sealed attic floor, adequate insulation and roofing materials that are appropriate for our Florida climate. Here are some things to consider as you work with HVAC pros to make your home comfortable and energy efficient:
Seal air leaks – Be sure air leaks between living areas and the attic are blocked. Openings where wiring, plumbing stacks, ductwork or chimneys penetrate the ceiling should be sealed. Weatherstrip the attic access hatch so that air doesn't leak around it when it's closed.
Add insulation – Adequate insulation will keep reduce heat transfer between the attic and living areas. Insulate ducts anywhere they run through unconditioned areas of the attic or crawl space.
Don't block soffit vents – When adding insulation, keep soffits and soffit vents open. Install barriers to keep blown-in insulation from filling soffits and keep airways between soffit vents and the attic open by stapling rafter vents to the roof decking between rafters where the decking meets the attic floor.
Install the right number of vents – Work with your HVAC contractor to determine how many soffit, roof and gable vents you need for your house's design and location. Roof vents and ridge vents can pose leakage problems, so you don't want to have any more of them than you need for adequate attic ventilation.
Choose shingles for our climate – White or light-colored shingles will reflect much of the incoming summer sunlight so that the attic doesn't have to expel as much heat as it would with dark shingles.
Call us at Cox Air Conditioning & Heating for help keeping your home energy efficient and comfortable in every season.
Image Provided by Shutterstock.com