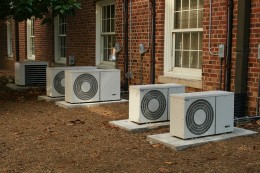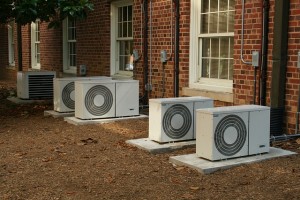 Since ductwork is mostly hidden behind walls or in the attic or crawl space, you probably don't give it much thought. But it could be a major source of energy losses if it's not properly constructed and well sealed. A typical house with central air conditioning and heating might lose as much as 30 percent of its cooling and heating energy due to ductwork problems.
Major ductwork repairs and duct sealing are jobs that are best left to HVAC professionals, but there are some things you can do before you call in the pros. Here are some basic do-it-yourself tips for increasing HVAC efficiency by repairing your ductwork:
Inspect the ductwork – Look at the ducts that you have easy access to, such as those that run through closets or the attic. Take note of any duct joints that have come apart, flexible ducts that are crushed or kinked, holes in ducts, and ducts in unconditioned spaces such as your attic or crawl space that should be insulated.
Make basic repairs – Use mastic to seal duct joints and seams. Common cloth duct tape isn't adequate for sealing ducts since it deteriorates quickly under harsh conditions. Try to straighten any crushed or kinked flexible ducts. If they won't hold their shape after you straighten them, replace them if they're in easily accessible locations.
Insulate ducts in unconditioned spaces – After you're finished with basic duct sealing work, add insulation to ducts that run through your attic, garage, crawl space or other unconditioned areas. Heat transfer by conduction from uninsulated ducts can account for a lot of the energy losses from your system.
Get professional duct sealing help – Major duct sealing, ductwork repairs and duct insulation jobs should be left to the pros. Your HVAC contractor can get to ducts in hard-to-reach spaces and will know how to apply the correct adhesives, clamps, screws and insulating materials to do the job right.
Call us at Cox Air Conditioning & Heating for help with HVAC Efficiency. The money you spend on ductwork repairs will pay for itself in reduced energy bills.
Image via Shutterstock.com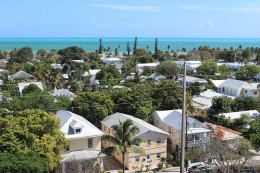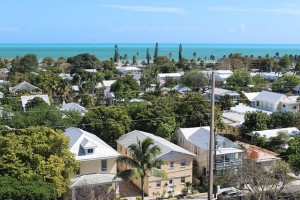 Air ducts are susceptible to harboring contaminants, such as mold and mildew, dirt, pollen, pet dander and other debris, that are not captured by the air filter. If it has been more than a few years since the duct system in your Tampa area home has been inspected, it may be time for a good duct cleaning to protect your family, as well as your home's HVAC equipment, furniture and other physical items.