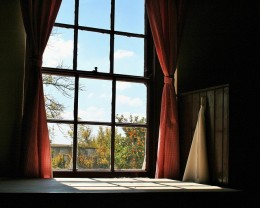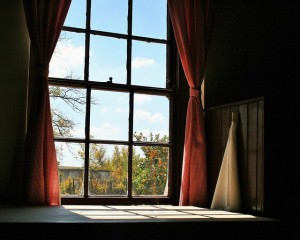 In many homes, the windows are the weak spot in the building's outer envelope. Air often leaks through or around the windows, especially in poor installations, and the glass offers little insulation value, especially if the windows are single-pane. Together, these problems can reduce your Florida home's energy efficiency and increase your utility bills, but by installing the proper window treatments and using them effectively, you can save energy and money.
How Window Treatments Can Help Save Energy:
During the warmer months of the year, any sunlight that finds its way inside your home can increase the temperature through the greenhouse effect, making your air conditioner work harder. Adding shade to, or reflecting heat away from, your south- and west-facing windows during the day can keep your home cooler. During the winter, you can save energy by allowing the sun to naturally heat your home, and then at night, you can use insulated window treatments, such as heavy drapes, to cover the windows and hold the heat in overnight for a longer period.
Types of Window Treatments That Can Save Energy:
Drapes or Curtains: Thick or multiple-layer insulated curtains or drapes that completely cover the windows, down to the floor, provide the most insulation value.
Shades or Blinds: Inexpensive shades or blinds in light colors, or those made from reflective materials, can offer shade for the windows and reflect heat away during the summer. Versions made from better materials, such as cellular shades, quilted shades or some thick vertical blinds also can offer insulation that can be helpful all year long.
Awnings or Overhangs: Exterior overhangs of the proper size can shade the windows during the summer, and allow the sun through during the winter, when it's lower in the sky.
Shutters: Interior or exterior versions are available with insulation for winter use, and they also can provide shade during the summer.
For more information about how to save energy, beyond choosing efficient window treatments, talk to our home comfort experts at Cox Air Conditioning & Heating, serving Clearwater, Tampa, St. Petersburg and the surrounding area.
Image Provided by Shutterstock.com