At Cox, we believe that giving you the tools you need to live comfortably for less is important. With the focus on sustainable living, many of our customers have been asking about HVAC options that provide great comfort with green benefits.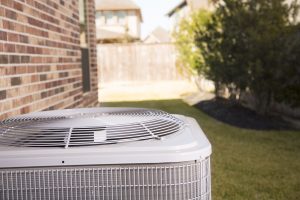 One step we've taken is adding the Carrier Infinity series to our lineup of green machines, however, we realized many of our customers aren't familiar with this low-energy contender. Here are some details to get you in the know:
The Carrier Infinity Series: Simply the Best for Comfortable Green Living
The Infinity series has some unique options you won't find on other systems. Beyond simple thermostat programming of temperature, it allows you to control many other options that affect your indoor air. Which options? Air quality, fan speed, humidity, temperature, ventilation and much more. If you prefer a dryer room that is warmer, you can make that change on a simple device and the system will slow down to move as much moisture as possible out of the system. Don't want that cold air blowing so hard directly on you? Slow down the fan speed.
Do you like zone heating? Infinity can separate in up to eight zones and will remember in what condition each family member prefers their area. It also automatically lowers demand when you leave home and will adjust accordingly just before you return. It will figure out whether it makes sense to reduce the air conditioning to 78 degrees until you're on the way home and then reduce it to 72 degrees, or 74 degrees for a better option of energy savings. When you leave on vacation, the Infinity machinery will ensure your home is being kept at the lowest possible settings without having damage occur to your wood, wallpaper and paint finishes. It even keeps track of the weather and will automatically adjust your system for an incoming cold front or higher humidity following a strong rainstorm.
The Infinity series will even notify you when your equipment needs maintenance, such as an air filter replacement. It will also automatically notify your local service company when repairs are needed. When it comes to air conditioning repair, Cox Heating & Air Conditioning has the experienced, well-trained technicians you need to get the job done right the first time. If you're having issues with your HVAC system or just have a few questions, please feel free to contact us today.