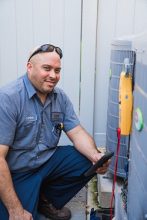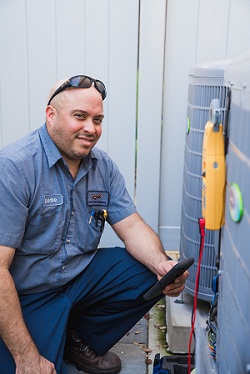 Since the turn of the 20th century, we've come to expect our homes, offices, and businesses to maintain a regulated, comfortable temperature. We're spoiled by cool air conditioners on a humid summer day and the blast of heat that greets us when we open the door on a frigid winter evening.
When Willis Carrier, a 25-year-old engineer, invented the first air conditioner in 1902, he could never have dreamed it would become a standard nationwide accessory.
It can often feel that your heat, ventilation, and air coolant systems come on, as if by magic. Yet, the reality is that each of these units is a complex maze of wires, tubes, and coils, not to mention the temperature-resistant fluids required to keep the system running smoothly.
HVAC technicians are professionally trained on each module, allowing them to inspect, assess, and repair any issues. There are many reasons why you should never attempt to self-diagnose or repair your systems when they aren't working properly.
Safety
Safety should always be your first priority. Heating, ventilation, and coolant systems can be dangerous if safety steps aren't followed. A trained, certified HVAC technician knows how to safely interact with the wiring and plumbing, both to protect himself and prevent causing irrevocable damage to your unit.
Knowledge Base
A fully trained HVAC technician completes two full years of education and hands-on training. The curriculum is rigorous, giving them opportunities to interact with a myriad of system failures, then practice solutions. Chances are that the person who shows up at your door has seen your HVAC issue before and can fix it efficiently.
Finances
If your system is under warranty, you run the risk of invalidating the coverage if anyone other than a certified technician addresses the issue. Moreover, trained HVAC staff know how to diagnose starting with the most commonly seen problems. Often, they're quick to spot, easy to resolve, and, best of all, not that expensive. Companies report that many home or business owners who try self-repair as a way to save money actually end up causing major damage to the system. In the end, they end up spending copious amounts to repair, or replace, the unit.
Specialized Tools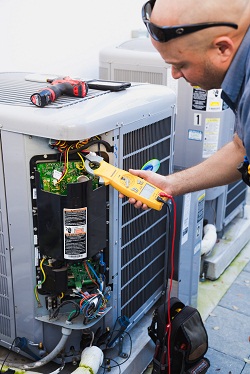 A Philips-head screwdriver and a hammer won't fix what's wrong with your system. HVAC technicians arrive on-scene with the specialized tools necessary to accurately assess the situation. When layman's tools are used on complicated heating or cooling systems, they can damage the connecting devices, causing even more issues.
Continuing Education
To maintain current certification, HVAC technicians must stay up-to-date on the most recent findings in the industry and renew their license annually.
Recordkeeping
When you hire someone from a reputable company they keep track of your system issues, complete routine maintenance on time, and "know" your system. This is especially useful when you call to report an issue. They have no need to duplicate past tests and can diagnose the new problem quickly.
If you're experiencing malfunctions with your heating, ventilation, or coolant systems, don't attempt to fix it yourself. Call a trained, certified, and experienced HVAC technician.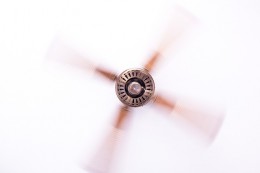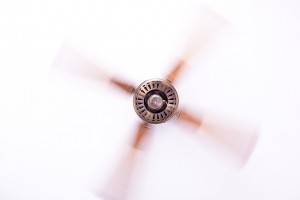 Like most people, you are probably familiar with the age-old saying, "Don't believe everything you read." This applies to pretty much anything, and the HVAC industry is no exception. Whether from old wives tales or people who think they know it all, there are plenty of myths out there about the field of heating and cooling. As one of Clearwater's most reliable hvac maintenance companies, we have heard them all.
You may have even been subjected to a few of them. Everyone is quick to offer advice on how to save money and cut back on utility bills, but how do you know what information to trust? While some suggestions are blatantly obvious, others can seem to be backed by only a small bit of truth.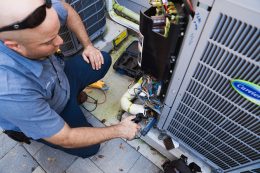 Is a smart HVAC system the right choice for your home? If you want to use your home's resources more efficiently, then the answer is a resounding yes. However, smart heating and cooling isn't just about installing a smart thermostat. These high-tech heating and cooling systems offer homeowners many more benefits than controlling the air temperature automatically. Keep reading to learn more about why more and more people are installing Smart HVAC systems in their homes.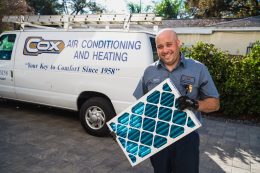 Your HVAC system plays an essential role in keeping your home comfortable no matter what the weather is like outside. However, the cost of running your unit can easily add up during the year, especially during the summer and winter months. Luckily, keeping your system's operating costs low is as simple as implementing a few helpful HVAC tips and maintenance strategies. Keep reading for more insight into how you can maximize your HVAC system's efficiency and save money.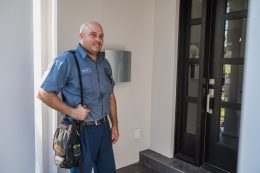 If your HVAC system is more than 10-15 years old, you'll likely need to replace it soon. However, to identify any repairs or replacements you'll need to make, you'll need to find an HVAC repair contractor to work with. Here are a few considerations to consider when choosing a company to keep the appliances in your home in top condition.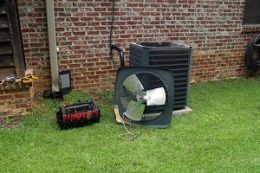 Taking care of your HVAC may seem like something you should do when it starts having problems. However, regular maintenance of your HVAC is not only good for your system, but it is also good for your budget, your health, your future, and the planet. It's amazing that a simple inspection can provide these benefits, but here's how.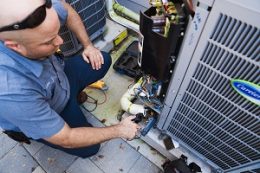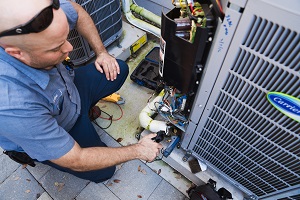 Is it time to replace an old, inefficient HVAC system? Before you contact an HVAC company for installation services, keep reading to avoid these common HVAC installation mistakes that can cost you.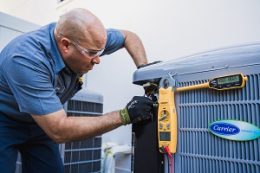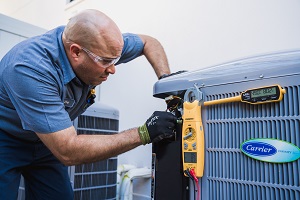 How often do you have professional HVAC maintenance? If you're like most people, you probably can't remember the last time you had this service done. However, heating and cooling companies recommend yearly maintenance to improve your HVAC unit's efficiency and decrease energy costs. Keep reading to learn more about how yearly maintenance keeps your costs in check.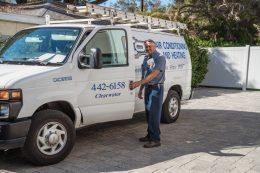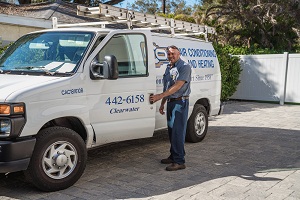 The HVAC in your home is largely an "out of sight out of mind" system. It's often easy to take for granted when your HVAC equipment is running like clockwork because you don't usually hear it and it's most often tucked away in the basement or your mechanical closet. However, when it does malfunction, or when it does have problems with efficiency, your home can get super uncomfortable in a short amount of time. Here are five things you should always be aware of to make sure your HVAC is running as efficiently as possible.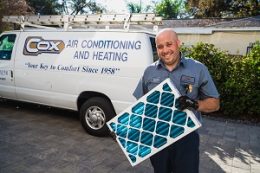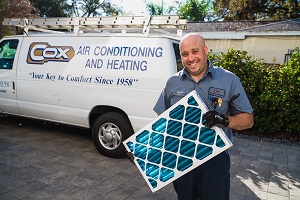 When it comes to regular HVAC maintenance, for many homeowners it's a matter of "out of sight, out of mind." Your AC unit is by far one of the hardest working appliances in your home, but it's usually the last one you think about. Regular maintenance is essential to help your unit run at its best year-round. Keep reading and learn more about the advantages of a yearly maintenance plan from the professionals at Cox Air.