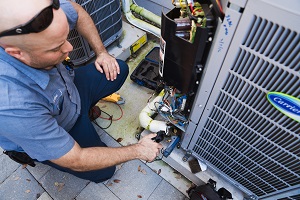 Is it time to replace an old, inefficient HVAC system? Before you contact an HVAC company for installation services, keep reading to avoid these common HVAC installation mistakes that can cost you.
Choosing the Wrong Installer
This is the very first mistake a homeowner can make when installing a new system. Too often people choose their installer based on the bid price, meaning they choose the lowest bid. While you don't want or need to spend a fortune on installation, the cheapest company isn't always the best company. Before you hire an installer, check their credentials and compare the bids for any hidden fees.
Picking the Wrong Size System
There's a misconception that bigger is always better. However, if you select a larger HVAC system than you actually need to heat or cool your home, you're wasting money. Likewise, it's not always the right choice to choose the same size unit you already have. Instead, work closely with a qualified installer to figure out the proper size and capacity for your home. In the long run, this helps with efficient heating and cooling and saves you money on your utility bills. When it comes to HVAC systems, there isn't a one-size-fits-all design.
Selecting a Bad Air Distribution Design
Did you know that your heating and air conditioning equipment are only part of your HVAC system? Your home's ductwork also plays a large role in how well your home is heated and cooled. If you have a bad ductwork design or damaged ductwork, this will affect your new HVAC system. It can cause it to work harder than it has to and lead to expensive repairs. Before you install a new HVAC handler, make sure the ductwork in your home is leak-free and compatible with the new system you want to install.
Choosing the Wrong Exhaust System
Install the wrong exhaust system and you're going to have serious problems. These problems include things like toxic gas, such as carbon monoxide, being released into the home. You must have the right venting to get rid of harmful gases.
Installing a Unit that Doesn't Drain Properly
High-efficiency HVAC systems must have well-designed drainage systems. If water backs up into the pipes of your air conditioning unit, this can lead to HVAC failure. It also causes air quality problems due to mold growth.
Professional Installation
Your home's heating and cooling needs aren't the same as your neighbor's, your friend's, or your parent's needs. That's why it's important to take the time to research the best HVAC solutions for your home. The first step toward purchasing a great new HVAC unit is to hire professional heating and air conditioning installers. If you choose the wrong installation company, you put yourself at risk of losing money.
Are you ready to install a new HVAC unit this spring? If so, contact the professionals at Cox Air for all your heating and cooling needs in Clearwater, FL.