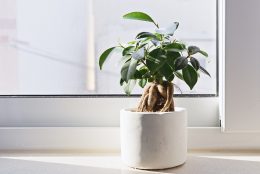 Air pollution isn't often associated with indoor air. Vehicle exhaust, combustion of fossil fuels, dust and dirt from agriculture and construction — these are some of the causes of outdoor air pollution that we're so used to hearing about. While outdoor air pollution is harmful, however, the EPA says indoor air pollution levels are often 2-5 times higher than outdoor level. This is a conservative number because in some instances, indoor air pollutant levels can exceed levels of the same outdoor air pollutants at a level 100 times higher. This means the air inside your home or workplace can be more toxic to you than the air outdoors. Continue reading and learn how this happens.
Radon Gas
Radon occurs naturally outdoors and is produced when uranium breaks down in soil and rocks. Radon levels outdoors are harmless. Inside your home, radon gas can expose your lungs to small amounts of radiation. Breathing in radon gas for many years can damage cells in the lung's lining and increase a person's risk of developing lung cancer. While the risk of lung cancer from radon isn't as high as the risk for cancer associated with smoking, combining the two does create a greater cancer risk. Radon gas gets into a building through cracks in the foundation. Levels are usually highest in the basement or crawl space.
Cleaning Supplies
Most people use a variety of cleaning products to ensure they have a clean smelling home. It's the chemicals in the cleaning products that make your home smell fresh. Those chemicals can irritate your lungs. If you're an elderly person, suffer from chronic illness, or have asthma, cleaning products may contribute to poor health. You may notice an increase in headaches, respiratory problems, and even skin rashes. The best way to have a clean smell in your home is to open the windows and let things air out naturally.
Volatile Organic Compounds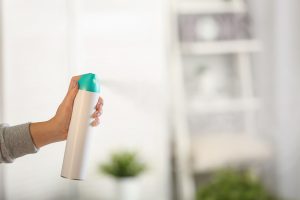 Volatile Organic Compounds (VOCs) are organic chemicals that contain carbon. VOCs are often present in indoor air. They're found in common household products including cleaning products, paints, pesticides, upholstery, and carpeting. Short term exposure to VOCs can cause headaches, an increase in asthma symptoms, and respiratory problems. Over the long-term, exposure to indoor VOCs can damage your liver or kidneys. Exposure can also cause cancer. VOCs are always present, but they can be up to 10 times higher indoors than they are outdoors.
Cigarette Smoke
Another common indoor air pollutant comes from cigarette smoke. Called environmental tobacco smoke, this includes smoke exhaled by the smoker, and what comes from the actual smoking product. The cigarette, cigar, or pipe emits side smoke. Both pollute indoor air. When you consider that indoor air doesn't get filtered as quickly as air outside, it's not hard to see how cigarette smoke can create a more toxic environment inside a home or building. Environmental tobacco smoke contains high levels of particulate matter (PM). PM is also called particle pollution and is a mixture of solid particles and liquid droplets. High PM levels indoors may result in health issues. Households where people smoke have a higher PM level than those that are smoke-free.
You can reduce indoor air pollution by paying attention to the cleaning supplies you use, being aware of products with VOCs, and not smoking indoors. Even so, one of the biggest sources of indoor air pollution is cooking. If your stove doesn't have a good ventilation system, instead of pushing cooking fumes outside, they remain indoors where you breath them in.
Contact Cox Air today if you'd like more information about how you can maintain healthy indoor air quality.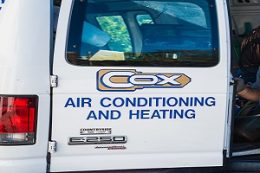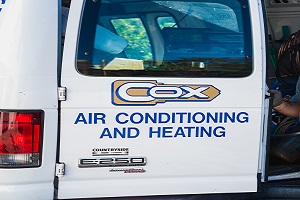 How is your home's indoor air quality (IAQ)? Could it be better? If you've noticed allergy symptoms worsening or you find you're sneezing more than normal, you probably have dirty air. Most people don't realize how dirty their home's air is and they might be better off breathing the air outside of their home. The good news is that it's easy to improve the IAQ in your home. Check out these tips from Cox Air for breathing easier in your home.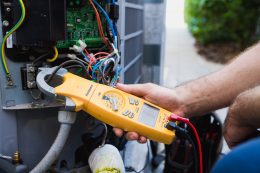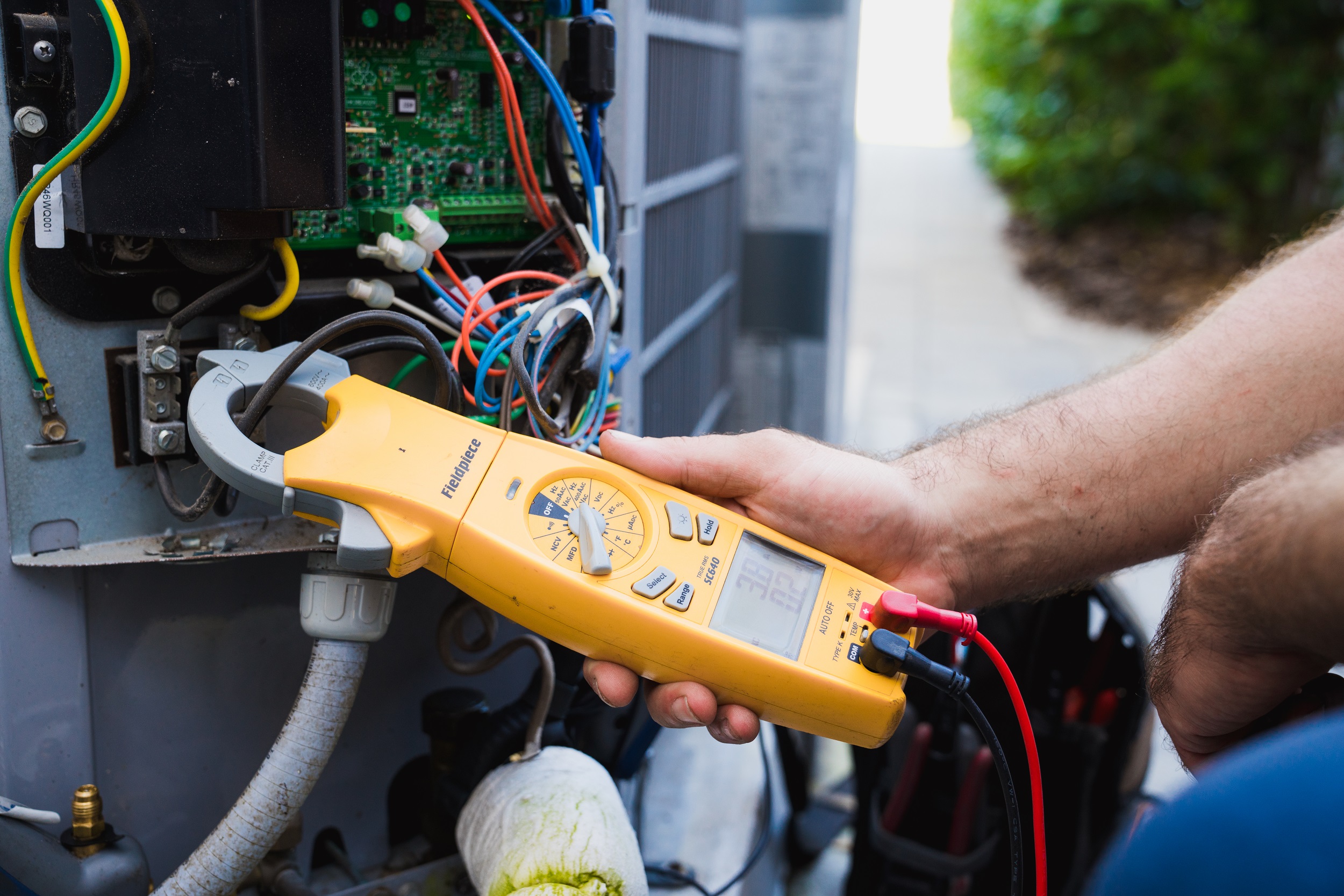 Before going running outside you might check the air quality. To prevent smoggy days, cities pass all sorts of laws which are ongoing subjects of discussion. When it comes to indoor air quality, however, a lot of us don't think about it very much. That's crazy, if you think about it, since we spend most of our lives cooped up in our homes or workplaces. By exposing us to household chemicals, microbes, and dust, our homes are considered by the EPA to be even more polluted than outside air. Thankfully, there are several devices available right now that helped to limit the harmful effects of indoor air pollution.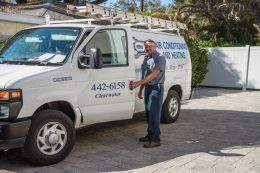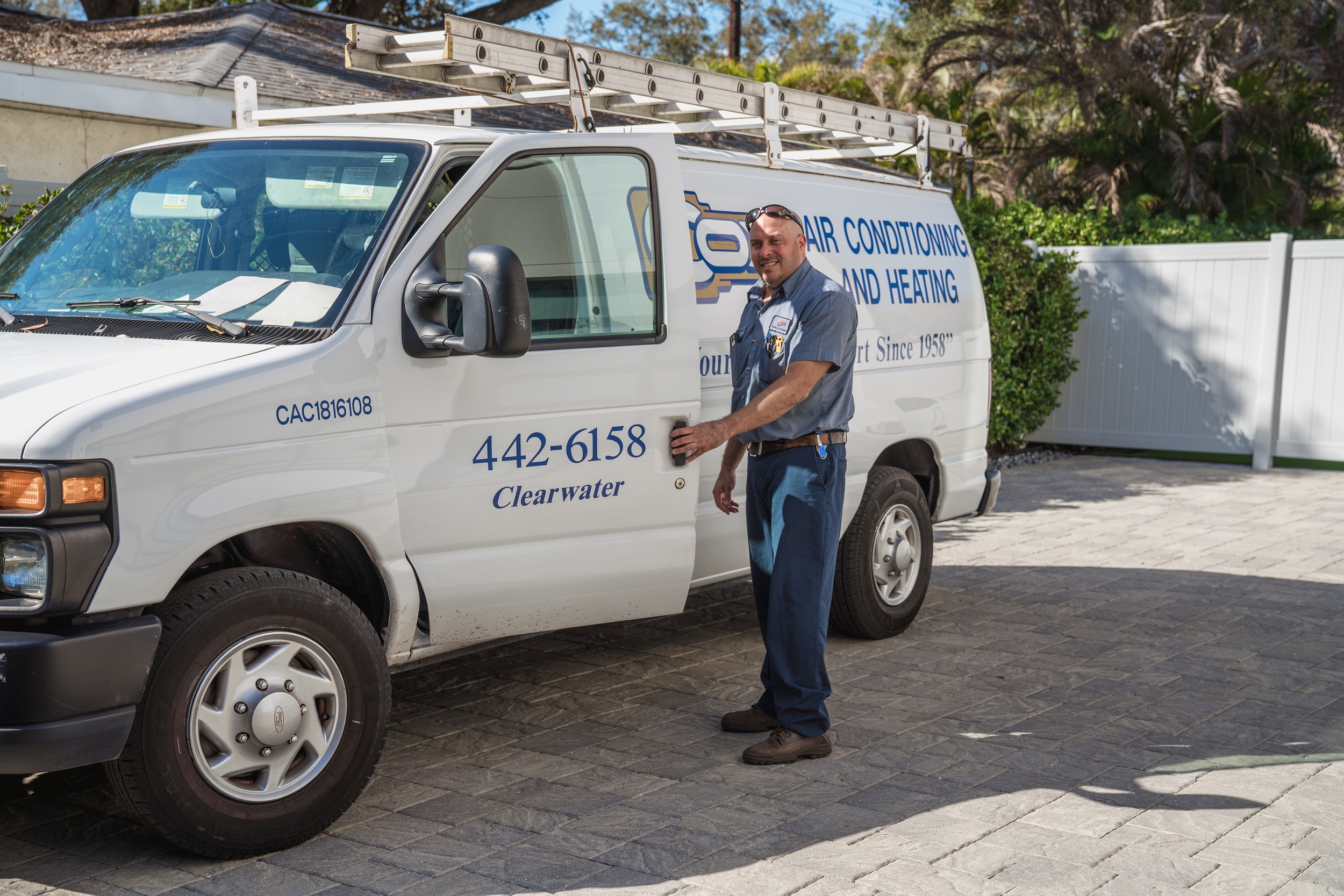 Good air quality in the home is important to your family's health. People take precautions to prevent breathing in bad air outside their homes, but rarely consider that the problem could be under their own roof. The good news is that you have the power to improve the air quality in your home. Simple adjustments to your HVAC system is the best way to get started.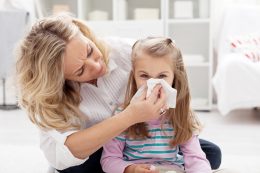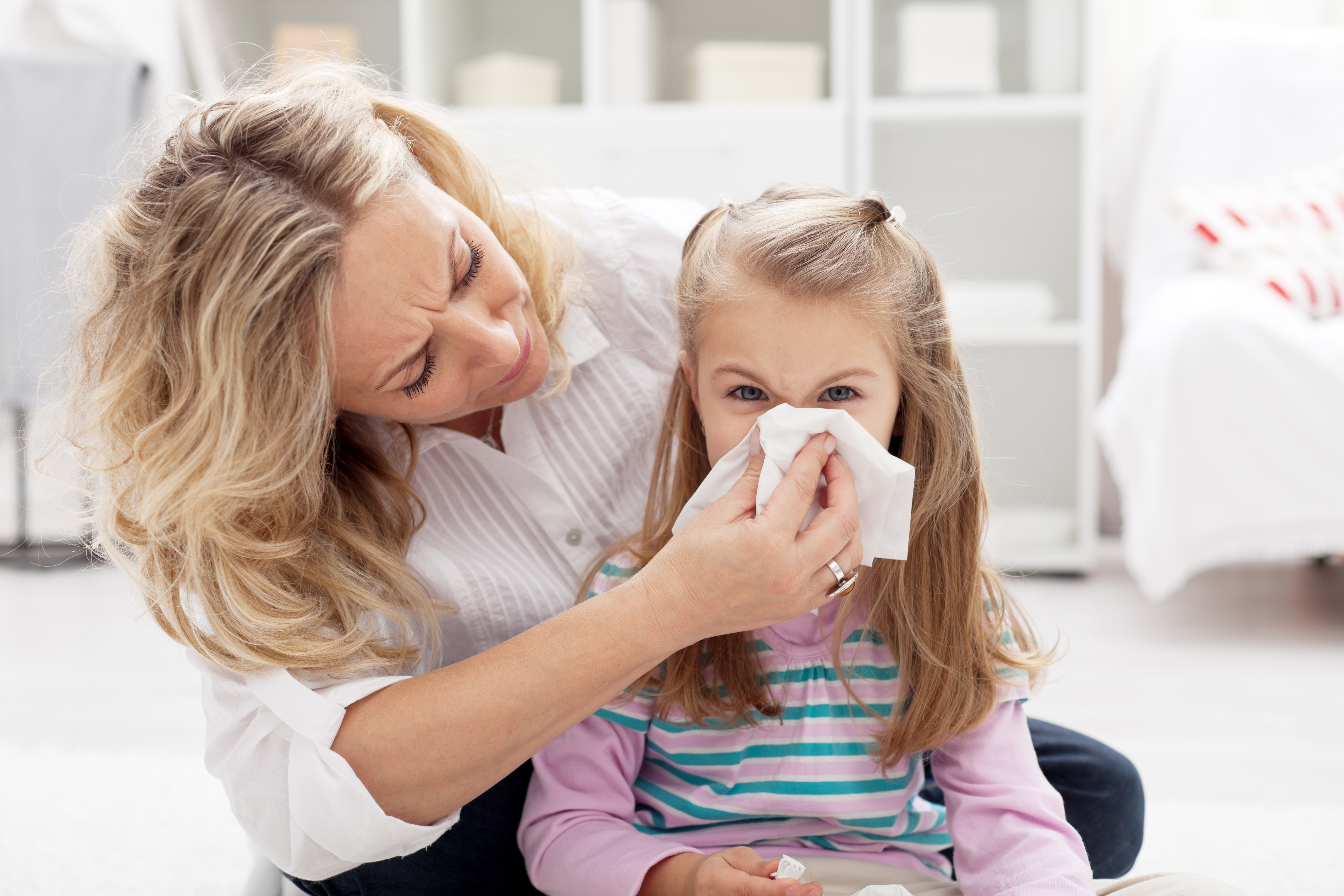 Did you know that the quality of your indoor air can have an impact on your health? In addition to exercising and eating right, the quality of the air you're breathing is important to preventing illness inside your home. Here are a few signs of poor air quality to look for, from the HVAC experts at Cox Air.
Illness and Fatigue
For homeowners who are predisposed to seasonal allergies, you know when to stock up on allergy medications. However, when you experience allergy-like symptoms and illnesses outside of the typical allergy season, it could be something in your home that's making you sick. Poor air quality can cause symptoms like a sore throat, running nose, sneezing, coughing, and watery eyes. Homeowners can also develop insomnia, sleep apnea, and snoring problems because of poor air quality. Studies involving office environments have shown that breathing pure air increases alertness and productivity while poor air quality induces fatigue and lethargy.
Dust and Allergens
The most common culprits of poor air quality are airborne allergens. Dust, dander, and mold spores are airborne particulates that will contaminate your air and make you sick. Dust and dander can build up inside your ductwork and vents, clogging your system and recycling poor quality air throughout the home. Clogged ducts and filters force your HVAC to work harder, which can drive up your monthly energy costs. Mold is a very dangerous allergen that thrives in moisture-rich rooms like your bathroom, basement, and kitchen cabinets. If left unchecked, mold can take over a home and cause serious respiratory problems like asthma and COPD.
High Humidity Levels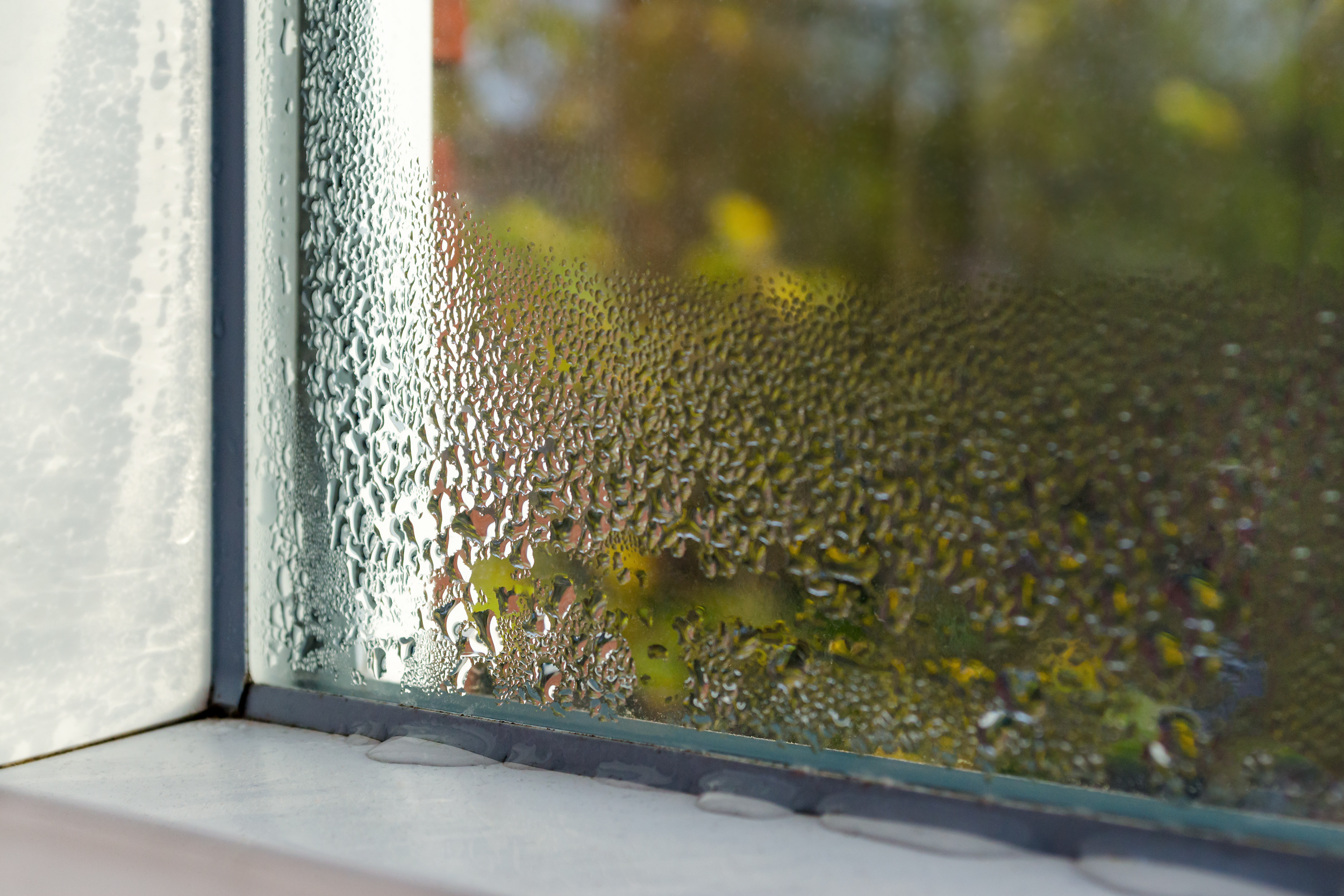 In the Southeast, where summer storms create increased outdoor humidity levels, maintaining indoor comfort can be a challenge. High indoor humidity levels increase the risks of developing upper respiratory infections and asthma. High humidity makes you sweat more and increases oil secretions from your pores. Mold and mildew also love areas of high humidity. To prevent microbial growth and improve indoor air quality, try to keep your indoor humidity levels between 35 and 50 percent. Lowering the thermostat can help lower humidity levels, or you can use a stand-alone dehumidifier to remove excess moisture.
Unusual Odors
If you've taken out the trash and still notice a foul smell in your home, it could be another sign of indoor air pollution. Mold and mildew have very distinct smells, but stagnant air is another type of air pollution. It's more common during the winter months when people spend more time indoors with the windows closed.
Clogged Air Filters
When was the last time you changed your air filter? If you can't remember, the chances are that could be the reason why your air quality is suffering. As mentioned earlier, a clogged filter makes your AC work hard, but it's also a breeding ground for mold and allergens. Filters should be changed at least once every 90 days, or every 30 days if you have pets. A high-quality HEPA filter is designed to trap dust, pet dander, and pollen, as well as airborne viruses, bacteria, and mold spores.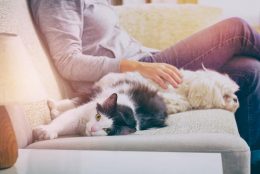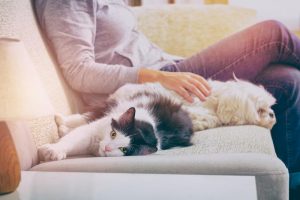 It is important to keep an eye on your home's indoor air quality if you have pets. Dog or cat hair and dander can cause health problems for anyone in your home who suffers from allergies, asthma or other breathing problems. Thankfully, it isn't hard to keep your indoor air clean even if you have one or more furry friends. Here are four tried and proven tips for improving indoor air quality in your home.
1. Invest in an Air Purification System
A high-quality air purification system does not just remove bacteria, dander and other unwanted particles. It will even get rid of odors, including those associated with pets. You can choose from a number of systems, but several highly recommended devices include the Air Knight REME Air Purification System, the Carrier Infinity® purification system and Carrier Comfort air purification system.
2. Buy a Ventilator
Installing a ventilator in your home is a relatively easy and affordable step to take. A ventilator removes old air from your home and brings in clean, fresh air. The Environmental Protection Agency (EPA) recommends installing a ventilator in any home that does not get sufficient fresh air on a regular basis. These devices are also recommended for homes with children, elderly individuals and people who have breathing problems. Unlike air purification systems, ventilators do not kill germs and bacteria in the air; however, they do get rid of allergens, stale air and bad smells.
3. Change Air Filters Regularly
Homeowners who do not have pets are advised to change their air filters every 90 days. However, those who own a dog or cat should change air filters every 60 days. If you own more than one pet and/or someone who lives in your home has breathing problems, you will need to change your filters every 20 to 45 days. Changing filters is a relatively simple job that you can tackle without professional help.
4. Vacuum or Sweep Regularly
Cats and dogs regularly shed hair, but that doesn't mean you need to put up with hair and dander all over your home. Vacuum carpets regularly to get rid of hair, dander and small pests that may have hitched a ride on your pet and gotten into the carpet. If you have tile or hardwood floors, sweep often to remove allergens and particles that could cause health problems for those in your home.
If you need professional help to keep your home's air clean or install a ventilator or air purification system, Cox Heating & Air Conditioning in Tampa can provide you with the timely assistance you need. Our company has been in business for well over half a century and offers a multitude of services and amenities to help you keep the air in your home clean and smelling great at all times.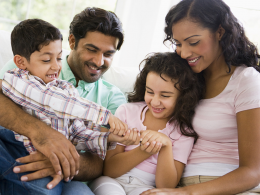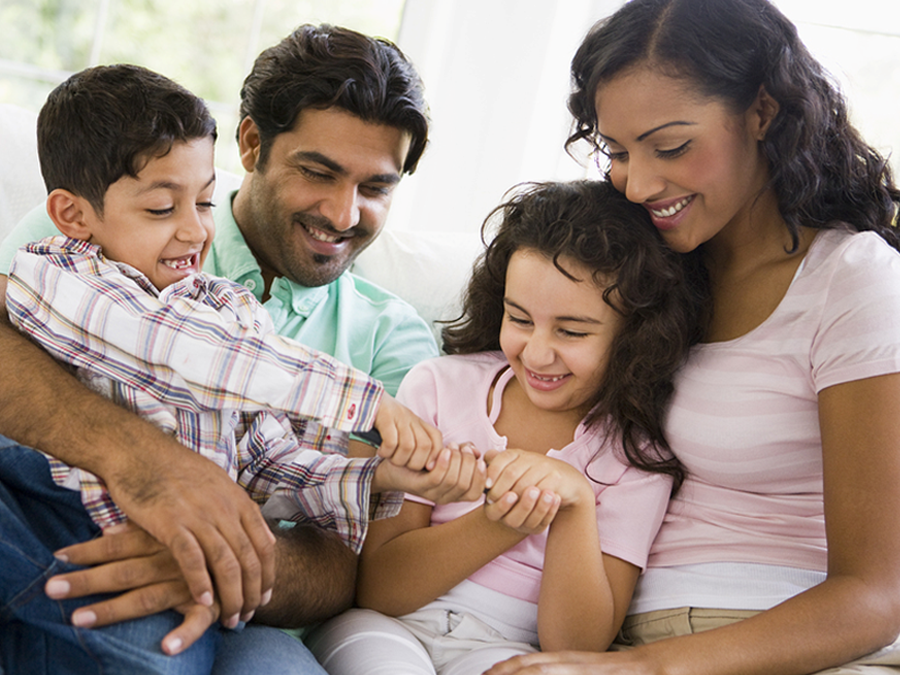 If you have discovered that your air quality is not as high as you would like it to be. The reason could be odors lingering in rooms where they aren't expected or mold, dust and other common air quality problems.
Many homeowners, especially those with small children, may want to take steps to improve the air they breathe inside their homes. But what can be done to improve indoor air quality? Many homeowners are considering ventilators to increase air flow throughout the home. These devices can solve many indoor air quality issues.
Ventilation Basics
The Environmental Protection Agency recommends improving a home's ventilation by increasing air flow. Leaving a door or window open will bring in outside air, but many homeowners, understandably, don't like to do that. After all, propping open doors or windows can let precious (and pricey) cool or warm air leak out and allow insects and other pests to come in.
But it's important for homes to have some kind of ventilation. In a tightly sealed home, you'll be living with continuously stale air, where odors, natural gases and chemical vapors can build up. Fortunately, ventilators are an easy way to improve air quality, cut down on odors and provide fresh air.
How Do Ventilators Work?
Ventilators exhaust stale indoor air and replace it with fresh, conditioned outdoor air. This breaks up the number of pollutants in certain areas of your home where they tend to linger. By regulating air flow, ventilators can ensure that any source of pollutants or allergens in your home will not be too concentrated in a certain area. This can help homeowners concerned about mold, certain types of dusts or pet hair that may accumulate and make certain rooms dusty or dank.
Should You Get a Ventilator?
ventilators typically don't rank high on a homeowner's to-do list. However, ventilators can dramatically improve the airflow throughout a home and the quality of that air. Ventilators are especially beneficial in homes where the elderly, children or people with compromised health live due to improved air quality.
If you want to improve the air quality of your home, boost energy efficiency or upgrade your heating and cooling system, contact Cox Heating and Air Conditioning today. They are a trusted HVAC company, serving the area since 1958.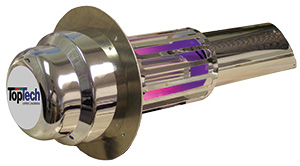 Air Knight REME is a revolutionary air purification product to keep all your indoor air quality problems at bay. Check this Air Knight REME review from the HVAC experts at Cox Air Conditioning & Heating and get to know the advantages of having this air purification system installed at your home or office.
Most of the indoor air quality problems are generally identified to be coming from the air conditioning and heating system air ducts. It is therefore important to fix these vulnerable areas. This is where Air Knight REME comes to play. Our HVAC technicians can easily mount the Air Knight REME into these ducts to arrest your indoor air quality issues.
So how does the Air Knight REME work? This air purification device does so by creating an advanced oxidation process which begins the moment your HVAC system is turned on. The outputs of this process are friendly oxidizers that convert to oxygen and hydrogen following the oxidation of the pollutant.
Did you know that the Air Knight REME has the potential of reducing micro-organisms by over 99%? You heard that right, with this air purification system you can have a fresher and healthier air to breathe indoors. This whole house air purification solution treats 100% of the conditioned air to capture and kill airborne germs and allergens. Its patented technology is designed to eliminate sick building syndrome risks by reducing odors, air pollutants, chemical odors, smoke, mold, bacteria and viruses. Since 100% of the air passing through the ducts is treated by the Air Knight REME, the air in the home will be treated as often as three to eight times per hour.
Call Cox Air Conditioning & Heating today and ask for your Air Knight REME. While you may not have control of the outdoor air quality, you certainly have control of the indoor air quality. Give yourself and your family the right to breathe pure and clean air with Air Knight REME.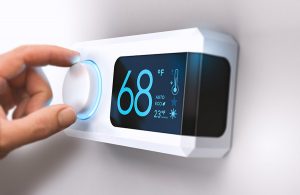 Recent advances in indoor air quality have really made a difference in recent years and not just for allergy sufferers. As homes and businesses become more energy efficient, they can also trap stale air along with the particulates and pathogens it carries. Carrier has a complete line of equipment that completes any HVAC system that performs a variety of functions to capture dust and pet dander as well as disinfect air before it is circulated. Whether adding to your existing HVAC system or designing a complete heating and air conditioning system for a new or existing building, Cox Heating & Air Conditioning experts can help you incorporate the latest technology for superior indoor air quality.
Latest Technology for Indoor Air Quality
The Air Knight REME Air Purification System
There's a simple device that's easy to install on any residential HVAC unit. The Air Knight REME is a device that uses UV light to kill bacteria and viruses both in the air and on any surface. The device also eliminates odors from food, pets, and furniture giving your home a fresh and healthy smell. Large hotel and restaurant chains, cruise ships and hospitals worldwide rely on this technology to provide the best possible indoor air quality available today. Call Cox Heating & Air Conditioning today to learn how inexpensive and effective the Air Knight REME is.
Air Purifiers
Investing in top quality air filters and changing them as directed goes a long way towards improving indoor air quality, but an air filter alone cannot enhance indoor air quality to the extent that the Carrier Infinity®, Carrier Performance and Carrier Comfort air purifiers do. In addition to capturing dust, pet dander and other particulates, they also have Captures & Kills™ germicidal technology that disinfects the air ridding it of bacteria, viruses and other pathogens.
Ventilators
Circulating outdoor air in is especially important in air tight buildings.  Staying energy efficient in the process is simple with a Carrier Performance™ Series Heat Recovery Ventilators.  Especially important in Florida's humid west coast, this equipment introduces fresh air that is clean and dry.
Carbon Monoxide Detectors
It's rare to find a home or business today without smoke detectors, but how many of us don't go the extra step to prevent carbon monoxide poisoning? This odorless and silent killer makes headlines more times than we would like to think about. And, it's completely preventable. Keep your family safe with a simple device that monitors for this gas and alerts you when CO levels are dangerous to humans. The Carrier Carbon Monoxide COALM technology protects with air quality updates every 15 seconds.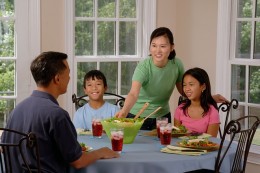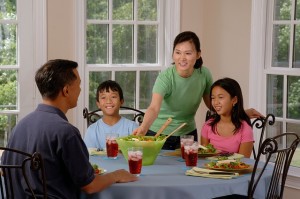 With allergy season just around the corner, making sure you have good indoor air quality is surely a prime concern for many households, especially if you suffer from seasonal allergies or live with someone who does. There are several advantages in taking the extra steps to maintain an ideal indoor environment. Below are some of these reasons.