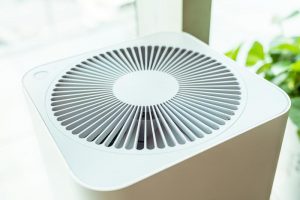 We hear a lot about the quality of our outdoor air. However, it's also important to prioritize indoor air quality. After all, whether you're eating, sleeping or relaxing on the couch with a good book, you spend a great deal of time inside your home. The good news? A whole house air purifier system can help ensure your indoor air is as clean as possible, so you and your family can breathe easy.
Here are five key benefits of installing an air purifying system.
1. Improved Health
Poor indoor air quality can contribute to a whole host of uncomfortable and even serious health issues. You may notice headaches, fatigue and dry, irritated eyes, nose, throat and skin. Children, seniors and people with allergies or asthma are particularly vulnerable. A whole house air purifier can drastically help by trapping pollutants such as smoke, pollen, fungus, mold spores, viruses, bacteria and animal dander. Many systems can trap and kill 95 percent of pathogens.
2. Excellent Odor Control
No matter how frequently homeowners vacuum, mop and wipe down surfaces, there's no doubt that houses tend to harbor various odors. Perhaps a friend or family member smokes, or maybe you notice lingering pet odors. Even strong cooking smells (such as onions, bacon or fish) can become annoying over time. Air fresheners only mask the problem, but a whole house air purifier will actually remove these odors so you can enjoy fresh and clean air.
3. A Longer-Lasting HVAC System
Your heating and cooling system won't last forever. However, in an ideal situation, you'd like yours to last as long as possible. Fortunately, whole house air purifiers will actually prolong the life of your HVAC system. Because purifiers reduce dust, dander and other particles in your home's air, your HVAC won't encounter nearly as many of these, so it will stay cleaner, perform more effectively and last longer.
4. Convenience and Simplicity
One major benefit of a whole house air purifier is its simplicity. Rather than adding portable air filters that can only clean the air in a room or two at one time, a whole house system can tackle your entire home. With fewer units to purchase and fewer filters to change, a whole home unit is a convenient (and cost-effective) choice.
5. Quiet and Discreet
Last (but certainly not least) is the fact that whole house air purifying systems are surprisingly discreet. While you may envision a large unit whirring away as it cleans and freshens the air in your home, the truth is that you won't see or hear your air purifier; you'll simply enjoy the knowledge that it's working to improve your home's air quality.
Investing in a whole house air purifier is a great way to improve your family's health and comfort. Particularly as the muggy Florida summer approaches, you'll enjoy the peace of mind of knowing your home is a cool and healthy retreat from the hot sun. To learn more about how to improve air quality in your home or schedule a service appointment, contact Cox Heating & Air Conditioning today and let us help meet your indoor air quality needs.