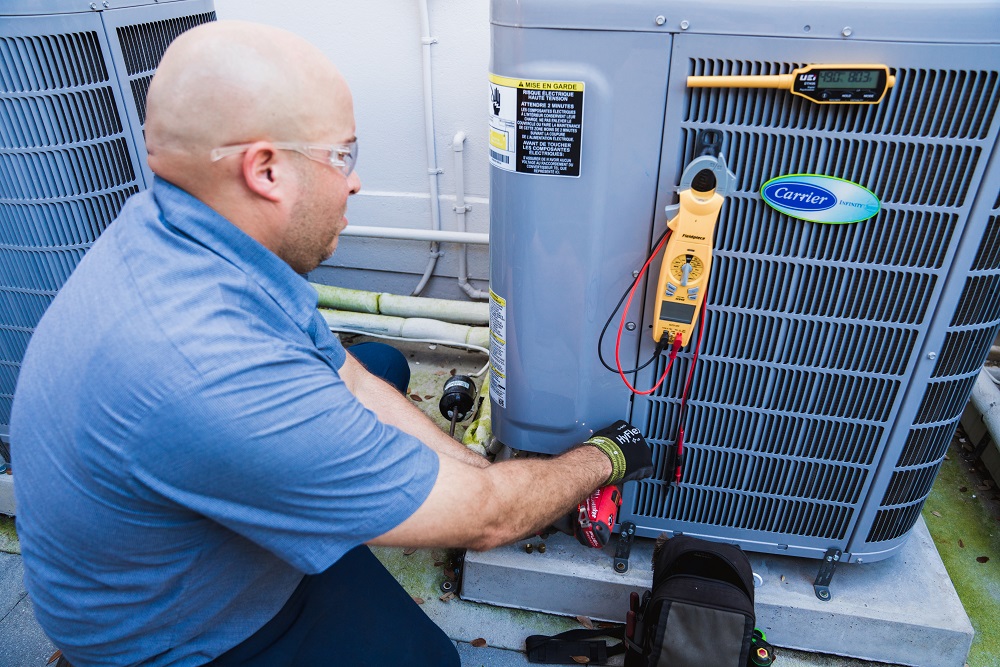 Living on the coast has its benefits. You have easy access to the ocean and a wealth of recreational activities such as surfing, fishing, and boating. As wonderful as coastal living is, it does have its disadvantages, and no they're not hurricanes and tropical stores. Coastal residents have specific HVAC problems that come with living so close to the ocean.
Salty Problems
Living so close to the ocean means that homeowners must contend with the salty air corroding machinery. Damp, salty air leads to premature replacement of HVAC parts such as coils and other steel and aluminum components, especially those parts exposed to the outside air. For example, condenser coils are often constructed of copper tubes and have aluminum fins. These metals are great for dispersing heat quickly but attract salt and begin to degrade faster than usual due to coastal conditions.
Another problem that coastal residents face is an increase of dust and sand getting into air conditioning units. Because of the humid and warm conditions, coastal residents tend to use their air conditioning units year-round. What does this mean for your ac unit? It means that it is constantly drawing in salty air. This leads to clogged air filters, dirty air ducts, and breakdowns. Additionally, because some coastal regions are under the threat of severe weather several months out of the year, this means that outside units are at a higher risk of damage.
AC Maintenance Tips for Coastal Residents
It's not all bad news for people who love coastal living. The good news is that homeowners do have some control over maintaining their HVAC units and combating some of those salty affects. Check out these maintenance tips to protect your HVAC unit year-round:
Keep your air filters clean. Replace air filters often to avoid collecting dirty and dust; thus, making your HVAC system work harder. Systems that work harder tend to breakdown more often.
Clean coils often. Once a week, grab that garden hose and wash down the outside unit. This prevents salt buildup and corrosion.
Purchase low-corrosive replacement parts. If you need to replace parts of your HVAC unit, use low-corrosive parts. Or, if you're consistently facing repairs, consider replacing the entire unit with a brand that's better suited for coastal conditions. These brands make units that have special coatings and fittings that resist the effects of the salty air.
Check the outdoor unit after a storm. When a storm comes through, check the unit to make sure there's not an excess buildup of salt or debris. Keep in mind that it doesn't have to be a hurricane or tropical storm. Small afternoon storms create potential for sand to get into outdoor condenser units.
Get twice-yearly professional inspections. Don't wait for something to stop working before you get your unit serviced. Contact a licensed HVAC repair company to inspect your HVAC unit twice a year to catch potential problems.
Do you live in the Clearwater, FL, area? Contact Cox Air today at (727) 442-6158 to learn more about how coastal living affects your HVAC system.