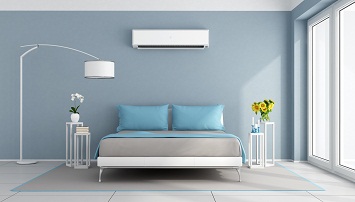 Are you considering adding UV lights to your HVAC system? The benefits of making this change are numerous and improve the indoor air quality of your home. From keeping germs away to breathing easier in your home, keep reading to learn more about the reasons more and more people are adding UV lighting.
Better Airflow
Did you know that this technology, specifically ultraviolet-C (UV-C) has been used in heating and cooling systems for over 20 years? In the mid-1990s, UV lamps were marketed and promoted by health experts as a way to improve indoor air quality. However, that's not all it does, and many homeowners don't grasp the full benefits. One such benefit is improving air flow by preventing microbial buildup within the many components of the HVAC system. These parts include drain pas, air filters, duct surfaces, and cooling coils. Keeping these parts free of buildup goes a long way toward maintaining your system so it always works like new.
Improving air flow also means reducing maintenance costs for homeowners. When HVAC systems have to work harder, they tend to breakdown sooner. They become less efficient and homeowners notice it when their utility bills are higher, and they have to call for repairs more often.
More Energy-Efficient
What would your reaction be if you were told you could improve your home's overall energy usage by as much as 35%? How would you feel if you knew you could do this using your existing HVAC system? Installing a UV device makes this happen. Not only does the device conserve energy, it rejuvenates existing HVAC systems' performances to levels seen during the first year of operation. It achieves this by reducing power consumption and creating less wear and tear on the unit.
Disease Prevention
You want to do everything you can to keep your family well. UV lighting helps you achieve this goal because it eliminates pathogens and other microorganisms that buildup inside interior duct, on cooling coils, and in air filters. Once these substances are killed, they can't be circulated throughout the home. Airborne bacteria and viruses get recirculated in homes, especially during months when homes are shut tight and windows stay closed due to extreme heat or cold. UV lighting is a healthy option for homeowners.
Cost-Effective
The price you pay to install UV lighting pays for itself in the following ways:
Fewer repair bills because of overworked HVAC systems
Less trips to the doctor and money spent on cold medicine because of respiratory illnesses
Reduced energy costs
While the benefits of adding UV lighting to your HVAC system is something to seriously consider, it's important to remember that you still need to maintain your heating and cooling system. Adhering to a regular maintenance schedule with a local HVAC company give you the most bang for your buck. It protects your investment and ensures that you have long-lasting heating and cooling service without unexpected interruptions.
To learn more about UV lighting, contact your local HVAC company and let the experts guide you toward the best decision for your home.