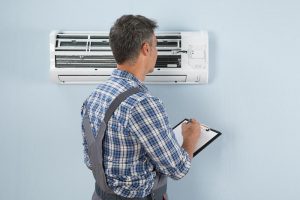 You probably have a long list of tasks to prepare your home for spring and the warm weather months ahead. One top priority? Your HVAC system. As you probably know, an HVAC system in good repair can help you save on maintenance costs and reduce the risk of many health problems for your family.
Here are five great reasons to prepare your HVAC for spring and the sunny summer months ahead.
1. A Healthier Home
Air ducts contaminated with dirt, dust or other materials can cause health problems for people who live in your home. A cleaning after the winter months can clear up any potentially hazardous materials as well as confirm your HVAC system did not suffer any damage during the winter months. If anyone in your home is prone to allergies, it's even more important to schedule a regular cleaning of your HVAC system.
2. Improved Air Quality
Tuning up your HVAC for spring can not only protect your family's health, but it can also improve your home's overall indoor air quality. Having your HVAC serviced will confirm whether there are any problems with filtration, humidification and dehumidification, as well as proper ventilation. It's important to have your indoor air quality tested to make sure your HVAC system has no leaks and that it provides fresh and clean air throughout the year, and now might be the best time to consider installing an indoor air purifying system to ensure high-quality, clean air inside your home year round.
3. Lower Utility Bills
Along with improving your air quality, a spring tune-up for your HVAC system may also result in lower monthly utility bills. Spring HVAC servicing will ensure there's no dust on your indoor coils, breakage or leak in your ducts or layers of dirt on your outside coils. This tune-up can also confirm whether the system is low on refrigerant. Everyone loves saving money on energy bills!
4. Prevent Potential Breakdowns
No one wants to think of their HVAC system breaking down, especially during a hot Florida summer. When you schedule a tune-up, the team can ensure your HVAC system is prepared for the warm season and address any potential problems. Remember, summer heat is rough on your HVAC system, and it's good to be prepared.
5. Extend Your System's Lifespan
Having your HVAC system examined and serviced on a regular basis may extend its lifespan. In turn, that will save you from costly repairs. Routine maintenance can prevent small problems from becoming major headaches.
With the winter months coming to an end and the warm weather of spring upon us, there's no better time to schedule a tune-up for your HVAC system. Whether for health reasons or simply to lower your monthly utility bill, investing in your home's heating and cooling system is always a good idea. Contact the professionals at Cox Heating & Air Conditioning today and let us prepare your HVAC for spring and the long summer ahead.