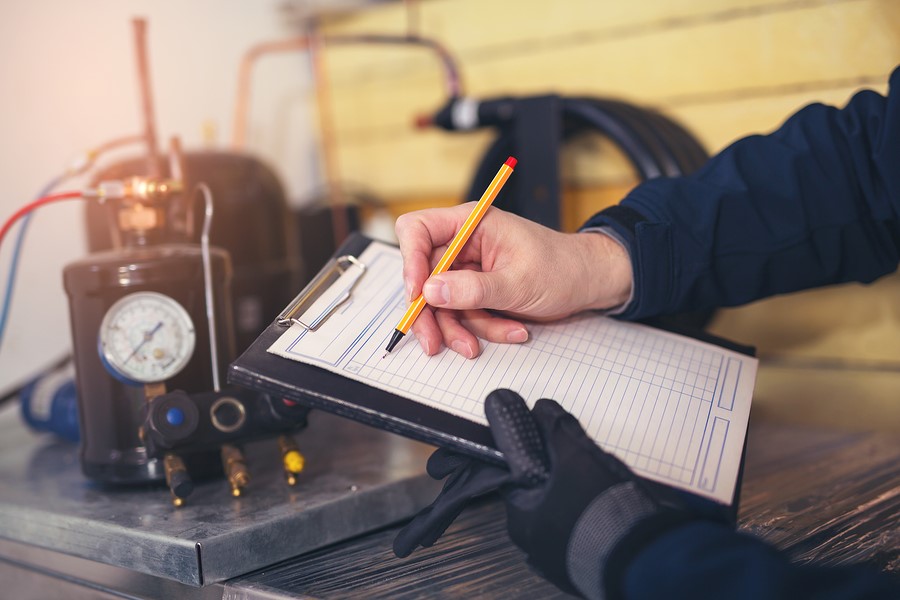 It's easy to take a heating, ventilating and air conditioning system (HVAC) for granted, but it's risky to go without regular maintenance for too long. You wouldn't drive your car for months without getting an oil change, and yet many people don't give a second thought to their HVAC system's maintenance until the unit breaks down.
Having your HVAC system serviced twice a year when the seasons change, once in the spring and again in the fall, is ideal, especially if you have a system that both heats and cools as many Florida residents do.
5 Things a Technician Will Do
A thorough HVAC maintenance involves several steps that not only ensure the system is functioning, but is clean, safe and performing optimally. A technician will examine the whole unit, both outside and indoors, to make sure there are no issues. He or she will:
1. Remove debris surrounding the top and sides of the AC unit or heat pump. Lawn mower clippings and falling leaves can build up around the base of the unit and even get inside it, impeding proper air flow.
2. Flush the condensate line and inspect the drain pan for any buildup of mold or algae, which can cause the system to back up.
3. Check and lubricate the fan motor and blades, plus the electrical system for worn mechanical parts or loose contacts. This includes wiring, connections and moving parts.
4. Inspect and clean the blower assembly and housing for any lint or debris that may have built up since the last service visit.
5. Examine the whole system for safety and possible leaks, and conduct performance testing to make sure the system is operating as well as it should.
Having your system checked regularly also ensures it is operating as efficiently as possible, so you're not wasting money unnecessarily on utility bills.
What You Can Do
Of course, taking care of your HVAC system shouldn't be just a twice-a-year task. You can help keep it in peak condition the rest of the year with a few simple steps. Change the filter at least every three months, more often if you have pets. Don't close more than 20 percent of the vents inside the house or it may put too much strain on the unit. And pay attention: If the system is making strange noises, you may want to get a technician out right away.
If the system isn't working or isn't working as well as you think it should, you can do a little troubleshooting too to make sure it isn't something quite simple. This will also be helpful to the technician if you do need to make a call.
Make It Easy on Yourself
The most worry-free way of dealing with your system is to get a maintenance service agreement with a reliable and respected provider. This not only ensures you'll get your unit serviced on a regular schedule but gives you a trusted partner who is available on short notice if you do detect a problem.
Most maintenance contracts provide regular tune-ups and inspections to your system at a very reasonable cost, and service agreement customers typically get priority scheduling and discounts.
With autumn and winter weather ahead, getting your system in shape to shift from cooling to heating is timely. Don't wait until it's too late.