At Cox Air Conditioning & Heating, we've been serving our area of Florida with an impressive 57-year service record. But compared to Carrier Corporation, one of the best-known names in the HVAC world, we're still the new kid on the block. With over a century of excellence and innovation, here's a quick look at Carrier and the amazing changes they've brought to our industry: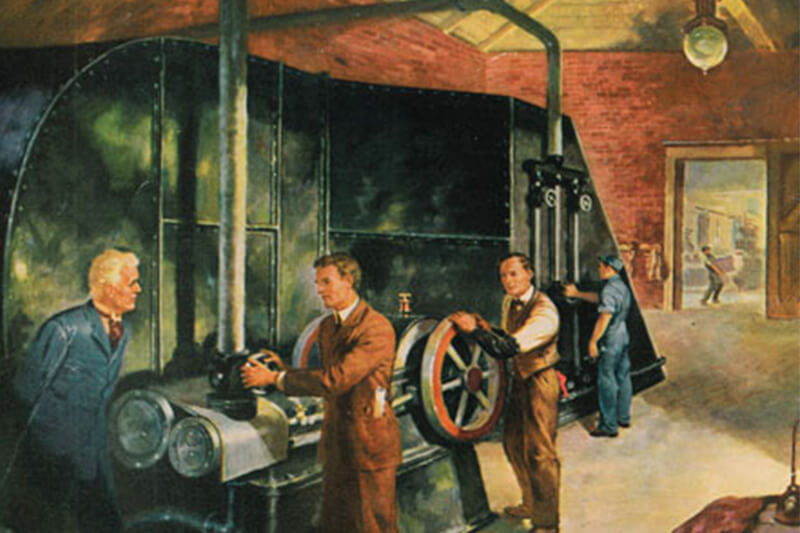 A Century of Carrier Corporation's Standard of Excellence
In 1902, Dr. Willis S. Carrier developed and later patented the first modern air conditioning system, revolutionizing the world. The goal he was trying to reach was to solve an application problem for a printing company in Brooklyn, to reduce paper curling from humidity. With a compressor originally driven by an engine, his design was the first that went beyond simple evaporation- and compression-driven temperature change to include control of humidity to create an environment that was both cooler and more comfortable. The original system was based on steam-heating theory, but used cooling coils instead of heating coils.
Carrier continued developing his systems, but with the advent of World War One causing Buffalo Forge Company to focus on manufacturing alone, he and several other engineers pooled their savings to start the Carrier Engineering Corporation. But the engineers still contributed to the war effort, developing systems to help improve worker efficiency in the International Arms and Fuse Company. They purchased their first factory in New Jersey in 1920 and over the years developed centrifugal coolers, multi-story air conditioning adaptations and was then adapted to cruise ships, skyscrapers and homes across the country.
By the time World War II rolled around, air conditioning was well developed and was extensively used to improve production worker comfort and boost production for troops overseas. Following the war, the Baby Boom helped ensure availability of residential HVAC units across the country. As the company has been rolling into and past its first century of service, it's taken a strong bend towards environmental stewardship, in line with Dr. Carrier's love of the outdoors.
Though we haven't been around quite as long as Carrier, Cox Air Conditioning & Heating has been serving our customers since 1958 with a great combination of exceptional customer service and outstanding technical and mechanical expertise. Through our long-term partnership with Carrier Corporation, we're looking forward to finishing our first century of serving our customers. To find out what customer service and exceptional technical knowledge is like, contact us today to schedule an appointment.