We've all been there – business locations where the temperature control system is loud, dirty or insufficient to keep the building comfortable. But did you know that having a bad HVAC system or one in need of HVAC repair services can actually cost you money? Let's take a look at why a good HVAC system can keep your business running efficiently.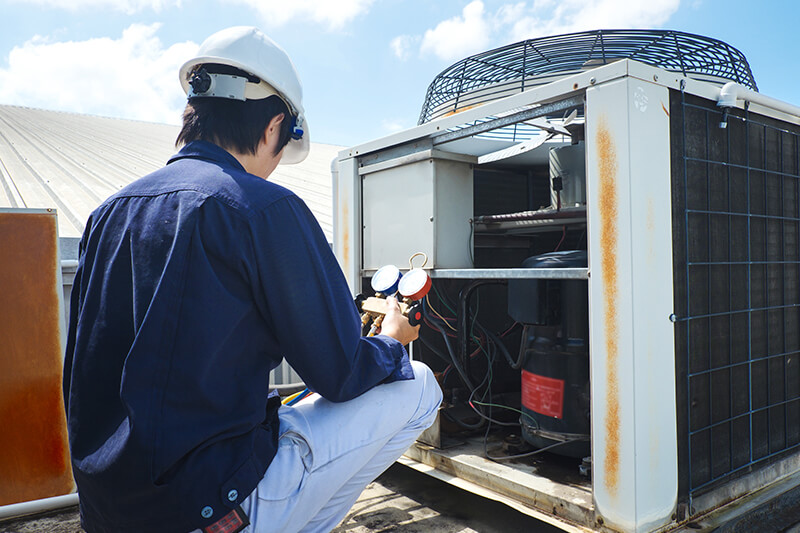 Reasons to Have a Great HVAC in Your Business
Uncomfortable customers or clients usually don't come back. If a store was poorly lit, had a bad smell or was noisy, would you want to spend time there looking for items or services to spend money on? Neither do your customers or clients. If your location makes them uncomfortable because of a poorly performing HVAC system, it's causing you to leave money on the negotiating table or lower your conversion rate.
Uncomfortable employees or contractors don't work effectively or efficiently. If they're having to stop to rehydrate or adjust a fan every few minutes to be comfortable, they're spending less time working. If they're not comfortable, they can't focus on putting their best effort into getting the job done quickly and with quality work.
A poorly maintained or dirty HVAC system actually costs you money. An HVAC system that has not been properly maintained runs less efficiently, typically requiring between five to 15 percent more power to operate. The costs you pay for maintenance and repairs will actually lower your electric bills through more efficient system operation. This is also a good reason to upgrade to a more efficient unit.
You don't want your regular clients to remember more about your noisy HVAC system than the sales pitch you just made. It's distracting when your HVAC system is making noise or isn't creating a comfortable business environment, and even more so when those problems are distracting your customers from the presentation or proposal you're offering to try to get them on board with your company.
If you're in need of HVAC services to keep your customers and employees comfortable in your place of business, Cox Air Conditioning & Heating is happy to help meet your needs. We have been serving our Florida neighbors in and around Pinellas and Hillsborough counties since 1958 and want to be your source for reliable HVAC repair and maintenance. Please contact us today with any questions, for more information or to schedule an appointment.