When it comes to picking out air filters for your HVAC system, it can seem as though there are a confusing number of options available. Which options is best for your situation? In this guide, we'll talk about what air filters are available, which ones will work best to meet your needs and how they work with your system.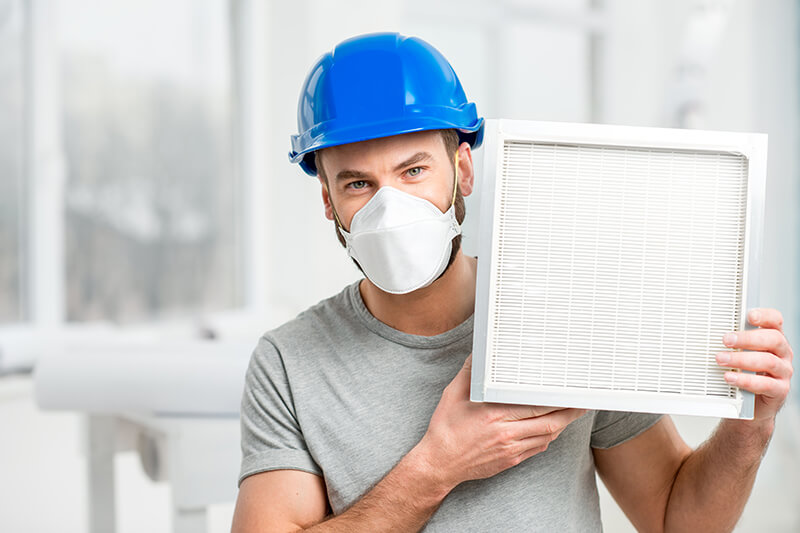 Sizing Your Filter to Your HVAC System
First, let's talk about your HVAC system. No matter what kind of situation you're living in, you'll still need to match your new air filter to your furnace. It should be the same size as your existing HVAC filters in terms of width and height. You may be able to get by with a thicker filter than you're currently using, if there's sufficient clearance, but you may need a special adapter if the existing setup won't support a thicker filter.
You should also consider the filter's resistance to airflow match your current system in terms of the Minimum Efficiency Reporting Value, or MERV. This ensures your HVAC system isn't working too hard to get the air through. MERV ratings often reflect the quality of the filter, with a low number needing replacement more often and a high number lasting several months to a year.
Best Filters for Those with Health Concerns
If you have respiratory problems, such as asthma, COPD, allergies or similar concerns, the air filter you select will directly impact your health. A HEPA filter will provide very clean air, but you'll need to add a HEPA filtration unit to your system because most HVAC systems can't push enough air through a tight HEPA filter effectively.
Best Filters for Limited Maintenance
Want to change it and forget it? A pleated air filter may cost more at the beginning, but it doesn't need to be changed nearly as often as cheap one-inch fiberglass filters that require monthly changing. This makes it a perfect option for a busy home as you can change it and forget it for a much longer period of time.
Best Filters for a Low Budget
If you're flat broke, there are standard one-inch fiberglass filters that will greatly reduce the dust and particulates in your home, but you'll need to stay on top of changing them every month. They also don't remove as many particulates from the air.
Too busy to change your filter or worried you'll pick one up that doesn't meet your needs? The professionals at Cox Air Conditioning & Heating are ready to help you make the most of your home's indoor air quality. Contact us today with any questions or to schedule an appointment.