When it's summertime and everything is hot, it's easy to focus on making sure your air conditioning keeps working, but what about your heater? When the cold winds of winter start blowing at your door, will your heater work or will you be left out in the cold? Here are three things to remember about your heater during the hottest points of the year.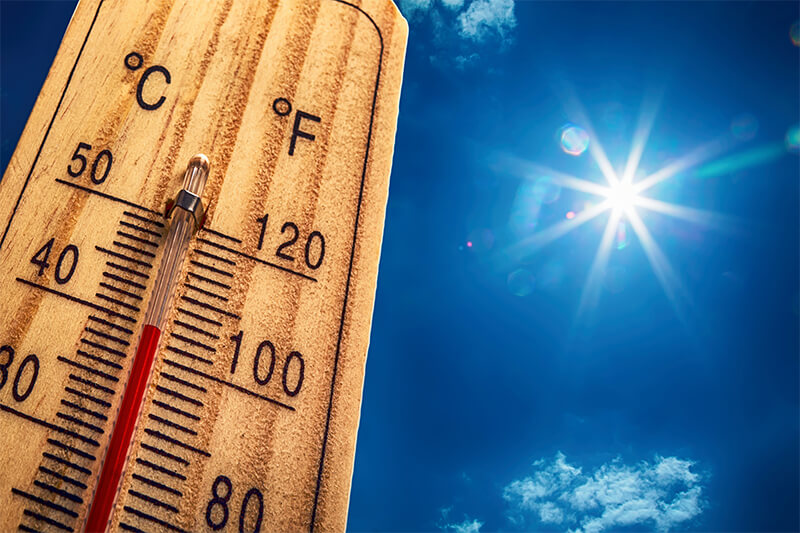 1. Maintenance still needs to happen. Whether it's the blower, filter or ductwork, it's important to have them checked to ensure they are in proper working order. If those system components are having trouble at the end of summer, you can't wait until next spring to have them repaired or maintained. Because these parts of the system are also used by the heater, you may find yourself in trouble when the heater tries to use these parts. You could be left in cold discomfort. Make sure these dual-purpose components are in good shape before the winter heating season begins.
2. Inspections need to happen before the heater is needed. Have you scheduled your annual inspection and maintenance check for your heating system this fall? Many homeowners and business owners wait until the first cold snap and are upset when the service company can't be out to check their system within a day or two. Late fall is a busy time of year to schedule your inspection. Make sure to book your appointment now so you don't have to wait around as it gets colder.
3. Start looking at tasks to start your system once the weather cools down. Do you need to order a new system filter or bulb for your UV light? It's better to order these items ahead of schedule so you don't have to worry about finding them out of stock or requiring a longer shipping time because of winter weather further north. Have you tried starting up your system before it's needed? What about upgrades you want to put in place? If you wait until cold weather to try, you may find yourself waiting in line with everyone else who didn't check their system ahead of time and are now awaiting repairs that could have been taken care of earlier on.
Now that you know how to plan for your winter heating season, it's time to start taking action. Look at your calendar and schedule in the tasks you need to complete, then call Cox Air Conditioning & Heating for your inspection and repairs before you're left out in the cold.