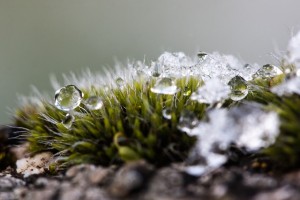 Before you head outdoors to bask in gorgeous spring weather, make sure your HVAC system is ready for warmer temperatures. Below are steps you can take to initiate a smooth transition from blustery winter to cool spring.
Check Your Air Filter
Since your furnace has been constantly running to keep you warm over the winter, your air filter will likely need changing or cleaning before the onset of spring. Additionally, keep in mind that spring comes with its own set of air-borne allergens and pollutants. Starting the new season with a clean air filter goes a long way in keeping the air quality in your home ideal.
Study Your Energy Bill
Compare your current bill with the amount you paid for the same period last year. If there is no discernible difference, you can be reasonably assured that your HVAC system is performing adequately. But if there is a noticeable increase in your energy bill, you should schedule a HVAC inspection with a trusted technician before you transition your system to spring. A knowledgeable HVAC professional will be able to advise you on improving your system's efficiency, thereby helping you save money in the long run.
Close Your Fireplace Damper
You do not want to pay to cool the great outdoors, which is what you will be doing if you turn on your AC system with the fireplace damper open. Make sure the damper is securely closed before you transition your HVAC system for spring.
Check Your Filtration System
If you have an ailing elderly person living with you, an allergy sufferer or a chronically ill family member, consider upgrading your HVAC air filtration system before allergy season begins with the onset of spring. An upgrade often involves installing an air cleaner and using higher-efficiency air filters. This will help maintain a safe and comfortable indoor home environment for you and your family.
Schedule a Maintenance Tune-up
Regular HVAC maintenance enables you to discover deficiencies in your system when they are just beginning. Addressing them before they become full-blown problems often means lower repair or replacement costs and less down time for your system. Expert HVAC technicians can also recommend preventive measures you can take to avoid costly repairs and extend the life of your system.
Get in touch with us for any questions or assistance you need to make sure your HVAC system functions at optimal levels. We service both residential and commercial HVAC systems and you can count on our seasoned technicians to assist you at any time of the day or night.
Here at Cox Air Conditioning and Heating, we are passionate about customer service and work hard to exceed your every expectation. If you are in need of transitioning your HVAC system from winter to spring, contact us at www.coxair.com.
Image Courtesy of: Pixabay