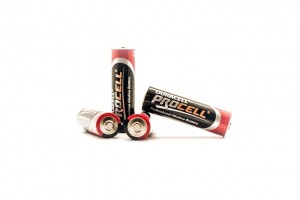 Many Tampa homeowners aren't aware that they need to change their thermostat batteries on a regular schedule to avoid unexpected loss of air conditioning or heating service. Some thermostats are hard-wired to the house power supply and don't have batteries, but most modern digital thermostats are battery operated. When it comes time for the change, homeowners need to know how to replace the batteries in a thermostat.
Since there are dozens of makes and models of thermostats in use, it's impossible to create just one list of steps describing how to replace the batteries in a thermostat that will cover all situations. But, here are some general tips to follow:
Read the owner's manual that came with the thermostat for guidelines on how often to install new batteries and instructions for changing them.
Unless the owner's manual tells you otherwise, replace the batteries once a year. If you combine this task with other annual maintenance tasks such as replacing smoke alarm batteries, you'll be less likely to forget to do it.
Even without written instructions, changing thermostat batteries is a fairly straightforward process. First, carefully remove the cover or faceplate from the thermostat so you can see the batteries or the battery holder. Take note of the position of the batteries, so when you put new batteries in heir polarities are correct. Use new batteries that are the same type and voltage as the old ones. Put the new batteries in and replace the cover.
Test the thermostat with the new batteries in place and reset the programming if necessary. Most newer programmable thermostat models have internal memories so the thermostat doesn't lose its settings when the batteries are replaced.
If you're lost on how to replace the batteries in a thermostat of your Tampa area home, contact Cox Air Conditioning & Heating. We're here to help!
Image Provided by Shutterstock.com