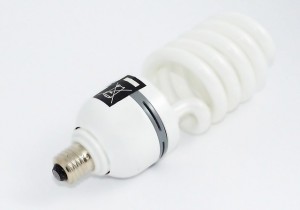 Summertime energy bills in the Tampa area skyrocket, but there are ways to save energy at home without investing a lot of time or money. These tips might help you lower those bills without sacrificing your comfort.
If you haven't already, change your incandescent light bulbs to LED or CFLs. Note how many light bulbs you need for closets and bathrooms, and choose LEDs for those spaces. CFL bulbs burn out faster if they're turned on and off frequently.
Check the water heater's setting and turn it down to 120 degrees F. Next to cooling homes, heating water is the second largest energy expense in most households. Use the heat setting for the dishwasher if you want hotter water to sanitize your dishes. Use hot water sparingly for the laundry and wash only full loads in the dishwasher.
Examine the condition of the air filter for the air handler. A dirty filter increases the amount of time your cooling system has to run, driving up energy bills. Although it's best to replace the filter when it's dirty, knocking off the dust and re-inserting it will give your system better efficiency until you buy a new one.
Clean the outdoor condenser to save energy at home. Over time, debris and vegetation can collect around the condenser that blocks airflow through the condensing coil and fins. A gentle spray of the hose can remove the grime.
Collect all the chargers you use for portable devices and label them. Plug them into a power strip and either turn the strip off or unplug the charger when it's finished. Many chargers draw power even after they've finished charging the device. It may not seem like you're using much, but the U.S. Department of Energy estimates the typical American household spends $100 a year on so-called vampire power consumption.
The pros at Cox Air Conditioning & Heating can help you save energy at home by evaluating and servicing your cooling system. We've provided exceptional HVAC services for the Tampa, Clearwater, St. Petersburg, Trinity, Palm Harbor and West Chase areas since 1958.