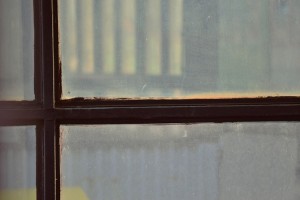 Although the air filter may seem like a minor part of your home's HVAC system, its job is essential to keeping your family healthy, keeping your home clean and comfortable and prolonging the life of your HVAC system. Changing a clogged or dirty air filter may be inconvenient and messy, but by doing so in a timely manner, you can help prevent the following problems:
Reduced System Airflow
A dirty air filter will reduce the airflow through the forced-air cooling or heating system, which not only decreases your comfort level, but forces the HVAC system to run longer and work harder to move the air. This can prematurely wear out sensitive system components including compressor motors, blower motors, fan motors, pulley bearings and belts. Air conditioners may begin to freeze up if the reduced airflow slows the heat absorption in the evaporator coil, or furnaces may stop heating when the reduced airflow in the heat exchanger causes that component to overheat, shutting off the burners. Additionally, because the system is running much less efficiently, your utility bills will increase, sometimes dramatically.
Higher Indoor Air Pollution
With a dirty air filter, airborne particles such as dust, pollen, pet dander and other harmful pollutants will remain in the air, continually circulating throughout the house. This can cause breathing difficulties for anyone living in the home, but the situation is much worse for those who suffer from allergies, asthma, emphysema or other respiratory illnesses. Checking the air filter monthly, and cleaning or replacing it when necessary, can help keep your indoor air quality high and your family safe.
Accumulation of Excess Dust
Without being removed by the air filter, dust will begin to accumulate in more places around your home, increasing your cleaning workload. In addition, the dust will begin to gather in the air ducts, costing you extra money to have them cleaned.
To learn more about the effects of a dirty air filter on your health and your HVAC system, consult our experts at Cox Air Conditioning & Heating. We have been serving Clearwater, Tampa, St. Petersburg and the surrounding areas since 1958.
Image Provided by Shutterstock.com