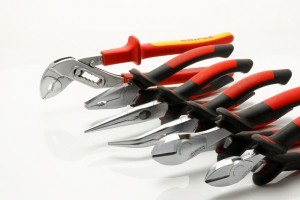 When the summer heat turns on, your air conditioner should as well. During those hot Tampa-Clearwater days, you count on having a cool home to find relief in. When untimely problems occur, resolving the issue quickly becomes your main household priority. The good news is that some A/C problems are relatively easy to take care of and don't require the know-how of a professional. Fixing the problem yourself is not only faster, but will save you money. Learn about some common A/C problems and what steps you should take to try and remedy them.
Common A/C Problems and How to Fix Them
The following A/C problems often have a simple solution that any person can handle. If the suggested course of action doesn't fix the problem, or if the mentioned issues don't apply to you, professional help is likely the way to go:
Your system isn't cooling your home well enough. Check the air filter and replace it if it's dirty. Or try lowering your thermostat by five degrees. If that doesn't help, examine your evaporator coil. If it's coated in dust, cleaning it may repair the issue. If not, your unit may not be the right size for your home. Also, be aware that achieving a very cool environment can be difficult in extreme heat.
The A/C is running, but not cooling your air. You should starting by checking your thermostat settings. Try the heating mode on your thermostat; if that doesn't work, it probably means the problem is in your thermostat rather than your air conditioner. Look at the indoor and outdoor coils to make sure dirt and dust aren't interfering with the heat-exchange process. Other causes, such as a faulty compressor, will require professional help.
The whole system just isn't working. Look for a tripped circuit breaker or blown fuse. The last thing you can try is lowering the temperature by five degrees to see if that triggers the system's start.
For more tips on fixing A/C problems in your Tampa-Clearwater area home, or to schedule the help of a professional contractor, please contact at Cox Air Conditioning & Heating anytime.
Image Provided by Shutterstock.com