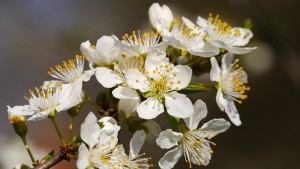 Summer is fast approaching. Residents in some parts of the country would laugh at that statement, but here in Clearwater, FL, area, we know to prepare for its arrival in just a few weeks. That makes now the perfect time for Tampa area homeowners to schedule routine preventive air conditioner maintenance. This way, you can be sure that your air conditioner is ready to handle the heat and humidity we'll get this year. Once the summer heat, rain and thunderstorms get started, your HVAC contractor will be very busy. Don't chance a long wait for service.
Spring Air Conditioning Maintenance
By planning ahead just a bit, you can get your air conditioner maintenance done before the summertime rush of emergency repairs. You'll probably never become one of those A/C emergency cases yourself, if you keep your cooling system in good shape by having it cleaned and inspected each year before you begin using it. When you schedule your A/C checkup, you'll go into summer with peace of mind, knowing you'll be ready when the heat hits. Here's a look at all the services you'll receive during your comprehensive cooling system tune-up. Your HVAC technician will:
Check the thermostat's operation.
Clean or replace your A/C air filter.
Inspect electrical wiring and fuses. This, and all other electrical inspections listed here, are especially important. An undiscovered electrical problem can affect the system's performance and lifespan, and could also present a danger to your family and property.
Tighten electrical connections as needed.
Inspect relays, contacts and pressure controls.
Test safety circuits.
Check voltage and amperage to motors.
Clean dirt accumulated on the indoor blower, evaporator coil and motor.
Check for proper airflow and adjust blower if necessary.
Check refrigerant level and adjust if needed.
Lubricate moving parts and inspect bearings.
Check for blockages in the condensate drain and clean out.
Examine and clean outdoor coil.
Check the duct seal and secure A/C panels.
Test the system.
Between annual maintenance visits, you should check and change your air filter monthly or whenever it appears dirty.
Are you ready for air conditioner maintenance? Contact Cox Air Conditioning & Heating today!
Image Provided by Shutterstock.com